Learn English > English lessons and exercises > English test #102410: Global warming in the Arctic


Global warming in the Arctic
Global warming in the Arctic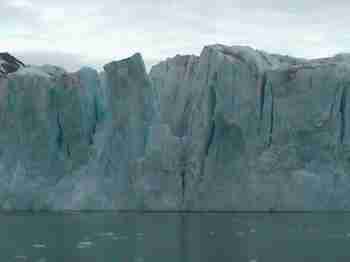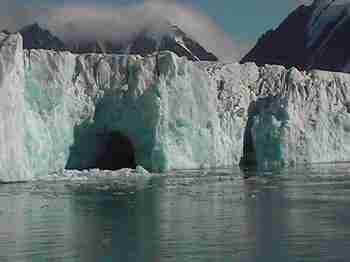 Scientists and meteorologists are stunned at the result of scientific studies: warming and ice melting in the Arctic has been twice as fast as the rest of the globe over the last fifty years.
The ice sea has shrunk by 20 % in summer and 8 % annually in winter over the past three decades.(the total loss is as big as Texas and Arizona combined). Snow on land has decreased by about 10 % and temperature during the winter has risen as much as 5 to 7 degrees in Alaska and eastern Canada.
They predict alarming development: Temperature could still rise further 13 degrees. The sea-level could climb and flood low areas. It's already happened in the north of Alaska.
There will be appalling repercussions.
In coastal areas
As protective ice disappears, coastal erosion will increase, damaging the Inuit habitats in

Greenland

.

The permafrost which begins melting underneath the tundra will destabilize the ground. damaging minings and oil drillings.
On sea two main species are expected to be on the brink of extinction: seals and white polar bears.
The first one: the seal. The female gives birth on the sea floe which is shrinking. Nowadays this phenomenon contributes to reduce the number of seals considerably. The second one: the magnificent fearsome, predator, starving white polar bear that roams his icy kingdom, stalking his favourite prey :the seal.
On land
The migratory birds could be prevented from nesting. Their population could dwindle as much as 50

%

by the year 2100.

A large variety of animals like red foxes, have already moved northward to areas become less cold and red foxes have appeared in these areas become more temperate

The Arctic population relying on fish, seals, caribous for food and trade will be obliged to change their way of life.
However there will be a few advantages...
In summer this massive reduction of the sea floe between the northern coasts of

Russia

and

Canada

would open new shipping lanes.

Some basic crops could grow such as barley, alfalfa.
Exercise: Answer the questions by choosing the right words.

Twitter Share
English exercise "Global warming in the Arctic" created by taiji43 with The test builder. [More lessons & exercises from taiji43]
Click here to see the current stats of this English test



Please log in to save your progress.
---
End of the free exercise to learn English: Global warming in the Arctic
A free English exercise to learn English.
Other English exercises on the same topics : Newspaper | Find the word | Nature | Countries and nationalities | All our lessons and exercises