Learn English > English lessons and exercises > English test #105898: Use of tenses : The worst enemy ? The best friend ? 1/2


Use of tenses : The worst enemy ? The best friend ? 1/2
Once again, I'm going to tell you a story, a sad one, still, but aren't sad stories the most beautiful ones ?

Remember, the tense you use to tell a story is the simple past .
* How to build the simple past ? Very easy :
- for regular verbs : you simply add - ed to the verbal : ex : he walked = VERBAL+ ED
- for irregular verbs, it's even easier : 2nd column of the list of irregular verbs (to be known BY HEART!)
ex : The two girls lived in a very modest studio and painted for a living (= to earn enough money ...)

* If two past actions happened simultaneously (at the same time), then :

the long (and important)action is in the preterit in -ing and the short action which interrupts it, is in the simple past.
ex: While Sue was doing her best to take care of her friend, Joanna decided not to fight ...
* If a past action happened before a simple past, it must be in the past perfect simple (or en -ing if you want to insist on the length of the action ) :
had + verb in the past participle or had + been + verb + ing
ex: The two friends had always shared the same tastes and interests?
If you need to use the future, remember that it doesn't get on well with the past ... Remember too that after a temporal conjunction (after, before, when, while,
once, as long as, as soon as,) the future and the 'conditional' are impossible: they're replaced by the simple present (and the simple past).
ex : When I'm feeling better, we will go to paint the Bay of Naples.

You will also have to use the 'conditional' : would + verb
ex : Sue wouldn't like her friend to let go, and die !
* If you need to use a modal auxiliary can => could indicate a physical or intellectual ability, and permission in informal language.
and may(=> might) express either a permission or a possibility.
must(=> have to) indicate either an obligation, a duty, or near certainty.
should expresses advice given or 'what would be good to exist' ...
ex: The doctor explained that Joanna could survive if she decided to !
* Besides, you'll have to think about the irregular forms of comparatives and superlatives of two adjectives :
Good => ... better than ...=> the best ... .

Bad => ... worse than ... => the worst ... .
Are you ready ?

Here's a wonderful story ... Please, give it the tenses it deserves ...

Good luck !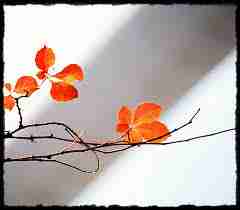 Twitter Share
English exercise "Use of tenses : The worst enemy ? The best friend ? 1/2" created by here4u with The test builder. [More lessons & exercises from here4u]
Click here to see the current stats of this English test



Please log in to save your progress.
---
End of the free exercise to learn English: Use of tenses : The worst enemy ? The best friend ? 1/2
A free English exercise to learn English.
Other English exercises on the same topics : Conditional and hypothesis | Past | Find the correct tense | All our lessons and exercises