Learn English > English lessons and exercises > English test #109304: Tenses : satisfying the request... (2)


Tenses : satisfying the request... (2)
1) The tense of a narration is always the simple past and an action which happened before this past will always be expressed in the past perfect :
past perfect simple = Have + past participle and past perfect in -ing = have been + Verb + ing (insisting on the action in progress and its duration.)
ex : The client entered the old pharmacy. He had heard of a strange rumor concerning an undetectable poison you could get freely there.
2 ) If you want to use a future, remember that it doesn't get on well with the past

! Yet, if you really need it, (or the conditional...) : BEWARE!
after a subordinate conjunction expressing 'time': (after, before, when, while, once, as long as, as soon as, etc. the future is impossible: it is replaced by the present, and the conditional by the preterite.)
ex : The pharmacist will listen carefully as soon as the client asks his unexpected question...
Yet, 'when' can be the interrogative pronoun (whether direct or indirect) ; then, it must be followed by the tense imposed by the context (future or conditional).
ex : When will he answer my question? I really wonder when he will answer my question frankly...
In order to make a difference between a subordinate conjunction expressing 'time' and an interrogative pronoun, it may be an idea to try to substitute 'when' for 'as soon as'. If the sentence has a meaning, 'when' is a 'subordinate conjunction' and the sentence will not be in the future.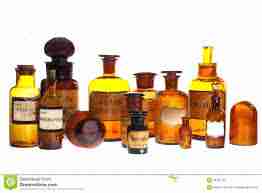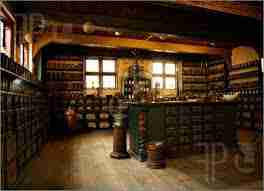 3) NUMERALS: A score ( = 20 in Old English), a dozen ( = 12), a hundred ( = 100), a thousand ( = 1000), a million ( = 1 000 000) cannot be put in the plural when they are multiplied by a precise number ou are preceded by several,
a few, many.
Actually, they are numerals (numeral adjectives), and like all adjectives, they are never in the plural. They are often followed by a noun.

ex : Many hundred bottles were neatly lining on shelves from floor to ceiling.
On the contrary, ten, score, dozen, hundred, thousand, million, billion can be put in the plural, when they are followed by 'of' and a noun.
These words are no longer adjectives and become nouns connected to other nouns by the preposition 'of'! )
ex : Dozens of paper bags and sachets were ready for delivery.
4) AS / LIKE / AS IF :
a) LIKE + NOM expresses a simple comparison. It's often used with the verb 'to look': to look like + noun = to be similar.
ex : This shop looked like the cave of Arabian Nights!
b) AS + PROPOSITION (Subject + verb) and AS IF + PROPOSITION (as if + modal past expressing an unreal.)
ex : Do as I tell you! He spoke as if he didn't understand what the man was saying ...
There we are! The lesson is finished...

I hope you've understood and hope that you'll like the test! Go for it!

The story was freely inspired by The Hobbyist, by Fredric Brown. 1961


Twitter Share
English exercise "Tenses : satisfying the request... (2)" created by here4u with The test builder. [More lessons & exercises from here4u]
Click here to see the current stats of this English test



Please log in to save your progress.
---
End of the free exercise to learn English: Tenses : satisfying the request... (2)
A free English exercise to learn English.
Other English exercises on the same topics : Tales | Past | Find the correct tense | All our lessons and exercises