Learn English > English lessons and exercises > English test #109995: Life accident 1


Life accident 1
Here I am again to tell you a new story : remember, the tense of narration is the simple past .
ex : Stofell was a white South African of Dutch origin,which means, an Afrikaner.
* If two past actions happened simultaneously, then, the long (and important) action is in the preterit in -ing and the short action interrupting it, is in the simple past.
ex : As rain was pouring and flooding the roads, Stoffel hurried to his shelter .
- THE PAST PERFECT :
* IMPORTANT ! If an action happened before another past action in the simple past, that preceding action must be in the past perfect simple (or in -ing if you want to insist on the duration of the action:)
had + verb in the past participle or had + been + verb + ing
- The past perfect refers to an action which happened BEFORE a past marker. Thus, it is sometimes used to mix up chronological order ( narrative past) in order to create flashbacks:
ex : We may suppose that, as an Afrikaner, Stofell had been for apartheid and had racial prejudices.
- the past perfect can also be put in the -ing form in order to insist on the duration of the action.
ex : Stoffel had been driving for long when the storm broke out.
- THE PASSIVE FORM:
In this story, you'll need to use the passive form! (I know you don't like it,

...) Here are the bases you must know:
(see test)
Aborigenes were exploited (by Afrikaners).
Subject of the passive form BE Auxiliary + past participle by + Agent (often omitted in English)
ex : During apartheid, coloured people were exploited and discriminated against.
- VOCABULARY :
- Don't forget the differences of construction and meaning between:
to remember something/somebody = I remember meeting John.
and
To remind somebody of something = This picture reminds me of my infancy.
- An EXPRESSION to remember:
'There's no reason why + should + V '=>There's no reason why Coloured People shouldn't be equal to Whites.
Here you are ... now, ready to face the test.

As you may have guessed, the scene takes place in South Africa, a few years after the end of apartheid.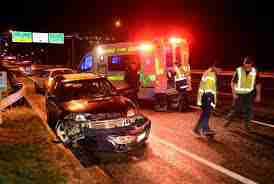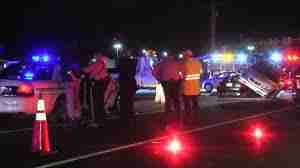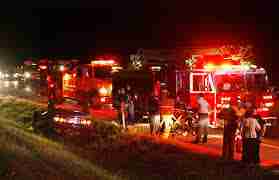 Twitter Share
English exercise "Life accident 1" created by here4u with The test builder. [More lessons & exercises from here4u]
Click here to see the current stats of this English test



Please log in to save your progress.
---
End of the free exercise to learn English: Life accident 1
A free English exercise to learn English.
Other English exercises on the same topics : | Past | Passive voice | Plu-perfect | All our lessons and exercises