Learn English > English lessons and exercises > English test #110575: Means and Results... continued...


Means and Results... continued...
In a first lesson on this theme : MEANS and RESULTS, we studied the bases of these tricky forms and are now going to try to build on them; do not hesitate to read the lesson and do the test again... The results will be a good indicator to know whether you can start this lesson which can throw more than one learner off balance...
a) We had first studied "changing places and the different ways of doing so", and the places of arrival... The structure was:
- He tiptoed into his baby's room.
| |
MEANS PLACE of ARRIVAL
- He ran downstairs to meet his girlfriend.
| |
MEANS PLACE of ARRIVAL
b) Another aspect of these structures has already been studied in another lesson, to « prepare the way» test : it was about persuasion and dissuasion.
The means of persuading somebody to do something and of dissuading somebody from doing something could, as we saw, be almost infinite:
At first, we started with: to talk somebody into doing something.
and to talk somebody out of doing something.
Then, we could challenge your imagination... using all the ways to persuade or dissuade people : to talk, deceive, laugh, make fun of, tickle, torture, beat, threaten, blackmail, lock in, mock, boo, applaud, etc.
- My sister was cajoled into accepting to do some babysitting tonight in spite of her former refusal.
- He was bribed out of telling the truth.
c)

BEWARE ! with other more picturesque vocabulary, it is possible to express a link between the means and the results.
In English the ORDER of the WORDS of these CONSTRUCTIONS is ALWAYS following the CHRONOLOGY.
- My brother sang himself hoarse at yesterday's concert.
(or if you copy the British structure: my brother sang so much (means) at the concert yesterday, that he is hoarse today (result).
- I shouted the kid out of stealing my apples.
- Put down the volume, please. You'll play your music deaf...
In order to manage to build a good structure of this type, you have to think about the chronology:
=> If you use this MEANS, you will have THIS RESULT.


: In the following exercise, I will mainly check whether you have understood this present lesson... The first three sentences will go back over the first two lessons, and the rest of the exercise will concentrate on this one. Later, I'll do a synthesis of the whole problem and an exercise where all the different varieties of these forms will be mixed... Don't worry... We'll overcome them!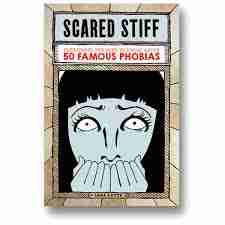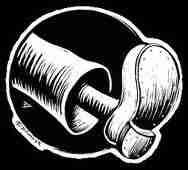 Twitter Share
English exercise "Means and Results... continued..." created by here4u with The test builder. [More lessons & exercises from here4u]
Click here to see the current stats of this English test



Please log in to save your progress.
---
End of the free exercise to learn English: Means and Results... continued...
A free English exercise to learn English.
Other English exercises on the same topics : Speaking | Infinitive | Prepositions | All our lessons and exercises