Learn English > English lessons and exercises > English test #111002: What and Such: again!


What and Such: again!
Constructions using WHAT and SUCH: Revise lesson 110097 test. After correcting an exercise on the Forum, I have realized that a few details needed to be repeated... Here, we'll still have to express emotions and reactions in front of events.
The bases:
COUNTABLE NOUNS in the singular are preceded by the indefinite article : a /an ( Do not imitate the French word order. There is NO subject/verb inversion in English, in exclamative clauses).
- What a wonderful car your father has!
* The subject and the verb may be omitted.
- What a marvel! = What a marvel it is!
* In the plural, of course, nouns are not preceded by a/an ! (It becomes 0)
- What smart swimming suits you have, girls!
1. After WHAT and SUCH the indefinite article must be used IN FRONT OF COUNTABLES IN THE SINGULAR:
- What a cute baby! => It's such a cute baby!

- What an expensive car! => It's such an expensive car!

The two nouns used in these sentences are countables (they can be counted) AND can be put in the plural: they are countable and tangible.



2. Let's now examine abstract nouns, expressing concepts, feelings, that are 'abstract': they can neither be counted nor touched.
- What friendship you can feel between those two!
- There's such friendship between those two!
BEWARE!


This rule doesn't change if one, or several adjectives are added to the abstract nouns.
- You can feel such strong and durable friendship between them that nothing will change this link.

One or several adjective(s) cannot turn an abstract noun into a concrete countable noun.
- They had lived such deep, unquestionable, unfailing love for all those years that they decided to die together.


3. Of course, it would be too simple if it weren't for the usual exceptions.... concerning uncountable nouns which must be preceded by the indefinite article:
- What a pity! What a shame! (Such a shame!)
- What a mess! (Such a mess!)
- What a nuisance! (It's such a nuisance!)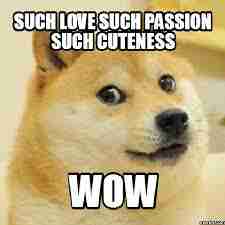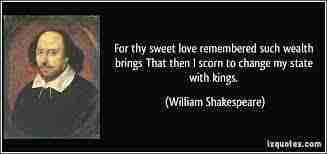 Now, you're ready... or should be... Let's go!



Twitter Share
English exercise "What and Such: again!" created by here4u with The test builder. [More lessons & exercises from here4u]
Click here to see the current stats of this English test



Please log in to save your progress.
---
End of the free exercise to learn English: What and Such: again!
A free English exercise to learn English.
Other English exercises on the same topics : Adjectives | Articles | Exclamative sentences! | All our lessons and exercises