Learn English > English lessons and exercises > English test #111283: Contractions and auxiliaries


Contractions and auxiliaries
Using an auxiliary or another one ?
YOU HAVE TO TAKE CARE of CONTRACTIONS (or «weak forms», which in fact, are not that weak !

) ... They are, for foreigners, quite confusing... you have to be very careful when you meet one and should read (or listen to) them twice... in order to understand the message they convey...
1) 's may represent several grammatical forms. Let's examine carefully the nature of the element following them:
a) When 's is followed by an attribute (a direct object or personal complement), 's represents a contraction of the verb or the auxiliary TO BE.
- As she's (she IS) a surgeon, she's (she IS) a very busy woman.
b) Followed by an - ing form, it's part of a present in the -ing form. It indicates that the action is in progress.
- My mother's working (IS working) in her study. Don't make a noise.
c) 's may also be a genitive, indicating possession, distance, or duration. At that moment, it's placed between two nouns.
- This is Nick's car (Nick'S = genitive – " possessive case). No, it isn't. This one's my teacher's. (this one IS my teacher'S (car is implied).)
- It's just a two days' trip ('s here reduced in : ' in the plural= the genitive expresses duration) ... Don't take too many things with you!
d) 's followed by a past participle makes a present perfect. It expresses the result of an action.
- She's found the solution to her problem. = (She HAS found the solution).
2) 'd may also express several very varied constructions.
a) If it's followed by a past participle (verb + ed or the 3rd column of irregular verbs ), 'd is the contraction of HAD and is then a past perfect expressing a past action which happened BEFORE a simple past.
- When she needed him (narrative simple past), he'd helped her before she'd even asked. = (When she needed him, he HAD helped her BEFORE she HAD even asked.)
b) If 'd is followed by the verb (infinitive without to), then, it's the contraction of a "conditional". The action isn't taking place, but is imagined.
- He'd come ( WOULD come) if he could.
- I'd have helped (WOULD HAVE helped) [past conditional] him if he'd asked (if he HAD asked)[ past perfect] me.
c) The "traitors" of the 'd form: force you to think quickly in order to recognise, almost instantaneously what they express. This is fundamental especially if you must use one of the many question tags.
- You'd better = You HAD better + infinitive without to => Hadn't you?
- He'd rather = He WOULD rather + infinitive without to => Wouldn't he?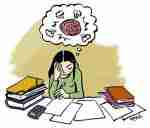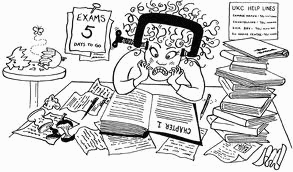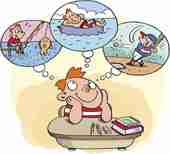 You'll now have to decide what the full auxiliaries are, and how they correspond to the contracted forms you're given.

Go for it!


Twitter Share
English exercise "Contractions and auxiliaries" created by here4u with The test builder. [More lessons & exercises from here4u]
Click here to see the current stats of this English test



Please log in to save your progress.
---
End of the free exercise to learn English: Contractions and auxiliaries
A free English exercise to learn English.
Other English exercises on the same topics : BE, HAVE, DO, DID, WAS... | Frequent mistakes | Contractions | All our lessons and exercises