Learn English > English lessons and exercises > English test #111891: Base form of verbs


Base form of verbs
THE INFINITIVE WITHOUT TO
The use of the infinitive without to (the base verb) seems to be difficult to handle for learners of English. They don't use this construction spontaneously.
When speaking English, you have to make a choice between the full infinitive form, the gerund, or the "infinitive without to" form (base verb).
Yet, the infinitive without to form must be used in many constructions.
A) The BASE VERB must follow many expressions:
1) The base verb must be used after modal auxiliaries:
- He can understand; She may not be; We must pay; They should answer
2) ...and after the expressions HE'D BETTER (he had better= it would be better for him) and HE'D RATHER (he would rather= he would prefer).
- I know he'd better stay home, but he'd rather go with his friends.
3) The base verb is used after the verbs of perception (to see; to hear; to feel; to taste):
- I saw him bite his sister.


: the –ing form may be found behind these verbs, but then, it describes an action which is being done.
- I saw her falling; You heard him singing (he was singing at that moment.)
4) After WHY/WHY NOT in questions without a subject:
- Why stay ? Why not go away immediately ?
B) The base verb is also used:
1) With verbs such as LET, HAVE et MAKE (causatives clauses).
- Your parents won't let you go abroad alone.
- The teacher made them work like mad.
- Mom had her write the letter.
2) In order to form the imperative form (in the affirmative and negative forms):
- Answer immediately and don' t give him help.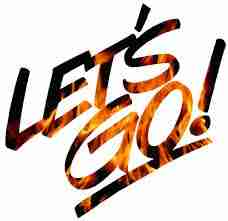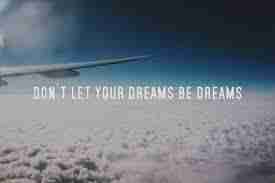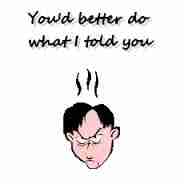 Twitter Share
English exercise "Base form of verbs" created by here4u with The test builder. [More lessons & exercises from here4u]
Click here to see the current stats of this English test



Please log in to save your progress.
---
End of the free exercise to learn English: Base form of verbs
A free English exercise to learn English.
Other English exercises on the same topics : Speaking | Frequent mistakes | Infinitive | All our lessons and exercises