Learn English > English lessons and exercises > English test #112421: Infinitive or Gerund


Infinitive or Gerund
Infinitive or gerund?
A) You have understood quite well that THE INFINITIVE MUST BE USED after some verbs expressing will-power (allow, advise, ask, expect, force, order, prefer, tell, wait for, want), you think the infinitive is much more difficult to use in some other cases.
1) The INFINITIVE may express an aim, a purpose:
- I came back to give you my answer as soon as possible.
2) The INFINITIVE often follows an adjective:
- It would be very careless to drive in this blizzard.
3) More generally speaking, the INFINITIVE is used after a great number of impersonal forms: It's difficult to do it, it's important to..., it's easy to, it's unbelievable to...
- It's really easy to do this exercise when you have studied the lesson.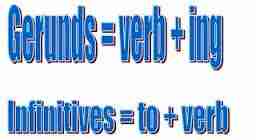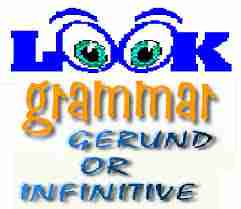 B) On the contrary, when you want to express an infinitive with the meaning of "the fact of" or "the fact that", you must then use a gerund (which is used like a noun and may be replaced by a noun). It's formed with the BASE VERB + ing.
- Driving in this weather is not safe at all... Be careful!
- Of course, I agree with you... going to the swimming pool very often is good for your health.
- Reading lots of books will help you be good at spelling.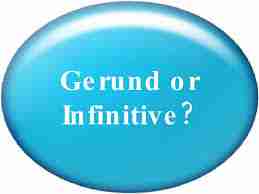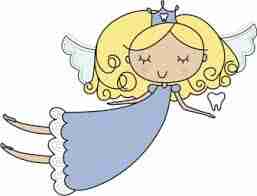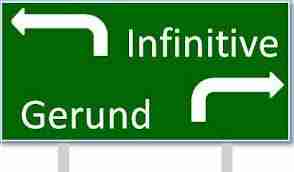 The tooth-fairy
Well! That's it! Now, you have all the necessary elements to succeed in the test... and to know why Lucy hesitates whether she wants to grow old, or not!


Twitter Share
English exercise "Infinitive or Gerund" created by here4u with The test builder. [More lessons & exercises from here4u]
Click here to see the current stats of this English test



Please log in to save your progress.
---
End of the free exercise to learn English: Infinitive or Gerund
A free English exercise to learn English.
Other English exercises on the same topics : Speaking | Infinitive | -ing | All our lessons and exercises