Learn English > English lessons and exercises > English test #112957: It or no It


It or no It
IT or no IT?
This particular difficulty is often unknown (even by intermediate learners).Yet, it is a frequent idiomatic addition and it must be done and understood by learners.
In some conditions, you must (or mustn't!) add « it » which, most of the times represents nothing for non English-speakers.
I) When to add IT:
1) After verbs expressing an impression or an opinion (to find, to think, to consider), the personal pronom IT may announce a subject which is either an infinitive or a clause introduced by that. IT also announces a predicate (or an object complement, which is a noun or an adjective): this complement is composed of an infinitive or a subordinate clause. It will then be followed by a modal auxiliary or a subjunctive.
- It's easy to overspeed on motorways in the US. (= subject)
- I consider it important to let him speak when he wants. (= complement)
2) To speak about a person who's mentioned for the first time:
- We have 5 candidates: let's see the first one: it's Mister Reed.
3) Atfer some prepositions (with, under, in)
- We looked for her phone under her bed but there was nothing under it.(no pronoun in French!)

4) Several IDIOMS where IT is absolutely necessary:
- To take it for granted= I consider it natural and normal...
- I take it that...= I consider that...
- Take it easy! = Take care!
- Damn it! = To hell with it!

- They had it all! = They had all that they could ever dream of.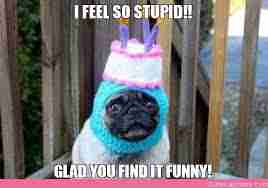 II) When NOT to ADD IT?
1) When the subject of the verb is a clause introduced by WHAT:
- What I can't bear is hypocrisy.
2) As the predicate of an infinitive clause introduced by for:
- I left the paper for you to read. (just do what you fancy... )

- I left the paper for you to read it => The speaker is expecting the person to read the paper.
3) After AS and THAN ( the implied verbe is TO BE, which is no longer used.)

- He never works more than necessary.

4) Some impersonal French expressions are expressed in English WITHOUT IT : he may/ she must/ there happens to be/ There's milk left...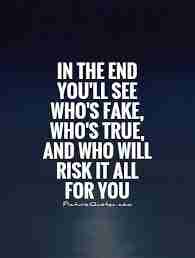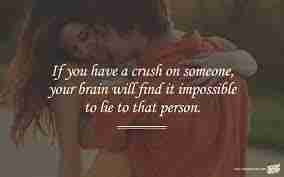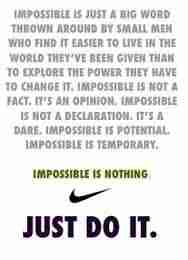 That's IT !

Now, it's your turn for the test!Thanks for working with me.


Twitter Share
English exercise "It or no It" created by here4u with The test builder. [More lessons & exercises from here4u]
Click here to see the current stats of this English test



Please log in to save your progress.
---
End of the free exercise to learn English: It or no It
A free English exercise to learn English.
Other English exercises on the same topics : Speaking | Idioms | Pronouns | All our lessons and exercises