Learn English > English lessons and exercises > English test #113126: Can't or Mustn't


Can't or Mustn't
Interdiction? Incapacity? Impossibility? CAN'T? MUSTN'T?

I) CAN 'T : - expresses incapacity, but also impossibility, ("it's impossible that..."), the interdiction to do an action (when speaking): (then it is both the negative form of CAN (a physical capacity), of MAY (permission) and of MUST (obligation).

- Yes, Kevin, as you're a good swimmer, you can go to the deep end of the pool... but no, Lucy, you can't ( here, a physical incapacity which comes to an interdiction)... You can't (a physical incapacity ) swim well enough.
- Yes, you may go out ( permission), but you can't ( impossibility which is the same as an interdiction) stay out beyond the deadline.
- You must (obligation) take your cap off, and you can't (= interdiction) put it back before you go out.

- He can't (impossibility) be responsible for his brothers and sisters... He's much too young for that.

I can't help= expresses the inevitable character of a fact: I have no other choice, I'm compelled...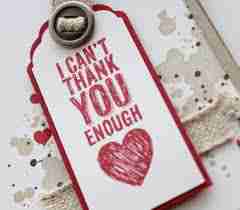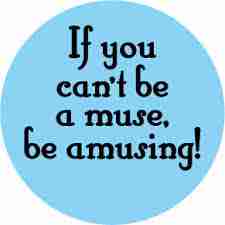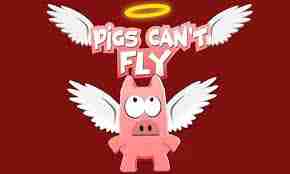 II) Mustn't:= interdiction. ( must = obligation)
- You mustn't answer back when someone scolds you. It's rude.
III) CAN'T HAVE + past participle: in the past, you must use the construction: "can't + have + past participle", in order to express impossibility and incapacity in the past.
- She can't have found the key... It was hidden where she couldn't go!


BEWARE! MUSTN'T isn't used in the past.

IV) Legal interdictions : no + gerund:
- "No smoking inside the building." "No walking on this lawn."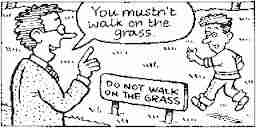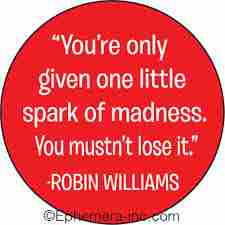 There you are! You know everything!

Time to face the test !

Go for it ! Let the FORCE be with you...


Twitter Share
English exercise "Can't or Mustn't" created by here4u with The test builder. [More lessons & exercises from here4u]
Click here to see the current stats of this English test



Please log in to save your progress.
---
End of the free exercise to learn English: Can't or Mustn't
A free English exercise to learn English.
Other English exercises on the same topics : Speaking | Frequent mistakes | Modals | All our lessons and exercises