Learn English > English lessons and exercises > English test #113783: Vocabulary + Would + regret: the little tree 1/2


Vocabulary + Would + regret: the little tree 1/2
A) WOULD, the deceiver, has different "values", meanings that we're going to study here...
I) "THE CONDITIONAL" : = (SIMPLE 'FUTURE IN THE PAST')
In a sentence, when the context and the main clause are in the past, WOULD, the auxiliary of the "conditional", is in fact, « a future in the past»!

: the "CONDITIONAL"= subject + WOULD + verb base.
- He said he would help you, and for sure, he will! (introduced by the past "he said")
2) WOULD also expresses WILLPOWER, a CHOICE, a CONSENT, an INTENTION: it is here a modal auxiliary expressing willpower: = (WILLPOWER)
- I wanted him to help you, but he wouldn't! (= He didn't want to!)
* Negative form: 'wouldn't' is then stressed and expresses a refusal, an obstination, a negative promise.
- He said he was too busy and wouldn't come ! (= he refused to...)
The refusal can even be used for inert objects which, because they are motionless seem to express their obstination to oppose human beings' desires!
3) The third form of would is the one that you never recognize and use!


It corresponds to an attitude or a repetitive behaviour: it's called the frequentative form... This would often indicates the somewhat ritual, if not obstinate, repetition of facts which seem to be the characteristics of a person, like a HABIT:= CHARACTERISTIC HABIT
- She was a chatterbox and would spend hours on the phone! (introduced by "she was")
- My grandmother would cuddle me and tell me stories every night before I went to bed.
* The 'past conditional' or 'conditional perfect' is formed using: WOULD+ HAVE+ past participle of the verb; the main cause is in the past perfect.
- Really, I would have understood better if you had explained a little more to me.
B) REGRET : WISH is used to express the REGRET of a PAST ACTION and the UNREAL PAST.
1) The REGRET of a past action: * I wish + modal past perfect.
- I wish he had bought a blue car instead of a red one!
2) The unreal past:
- If he had asked me (the action is past and he has asked nothing to me.= It's too late...), I would have helped him.
It's the UNREAL MODE, but the action is in the PAST=> UNREAL PAST = IF + past perfect=> would have + past participle.
(Don't forget! the past perfect= had + past participle; the modal "conditional" = would + have + past participle .)
C) VOCABULARY :
1) Character and feelings:
To be proud= gratifying
To be outraged= offended
To be humiliated= to mortify
To be discontented= dissatisfied
To be humble= modest
Humility= being humble
To be thrilled= excited
To be infuriated= very angry
To be jealous= resentful
To be bored= weary by dullness
To grumble (express complaint)
To bear= to hold, support

To have a sense of humour

= feeling what's funny

To be monotonous

= lacking in variety
2) Trees and wood-work:
| | |
| --- | --- |
| A pine tree= an evergreen tree | A fir tree= another evergreen tree |
| A trunk= the main stem of a tree | The roots develop downwards into the soil |
| Leaf-> leaves | The foliage= leaves of a tree or plant |
| Wood-cutters cut trees | An axe= the wood-cutters' tool |
| Bark= the outside of trunks | Branches= divisions of the trunk of the tree |
| A mast= a pole holding sails | To sail= to travel on water |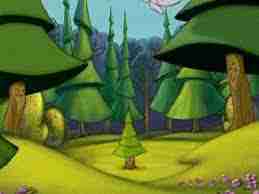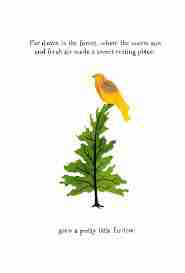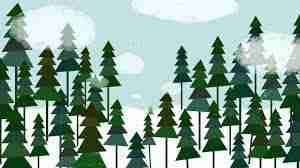 Be very careful when doing the following exercise. First, though it's easy, it's very long (and you should have a pause when doing it! Don't forget to "save" your work). Then, you should choose the necessary vocabulary (Very easy!

) and the verbal forms expressing regret. Finally, each time you meet "would', you'll have to give its value (choose between "(future in the past), (willpower), and (characteristic habit) like in the lesson above. Go for it!

The FORCE is with you!


Twitter Share
English exercise "Vocabulary + Would + regret: the little tree 1/2" created by here4u with The test builder. [More lessons & exercises from here4u]
Click here to see the current stats of this English test



Please log in to save your progress.
---
End of the free exercise to learn English: Vocabulary + Would + regret: the little tree 1/2
A free English exercise to learn English.
Other English exercises on the same topics : Conditional and hypothesis | Tales | All our lessons and exercises