Learn English > English lessons and exercises > English test #114191: Experience or Experiment


Experience or Experiment
Recently, I was made to realize that even advanced learners, or even very advanced lovers of English couldn't "discriminate" between two tricky words, especially as they happen to be expressed by the same word in some foreign languages. The concepts are different and we should distinguish « experience » and « experiment ».
These two different words exist as nouns (an experience/ an experiment) and as verbs (to experience/ to experiment) expressing two different concepts. We'll make sure you understand the difference between the two ideas.
I) An EXPERIMENT/ To EXPERIMENT.
We run (perform/ conduct/ carry out/ do) experiments to test a phenomenon when the knowledge we have of it isn't perfect. The result of this "test" normally improves that knowledge and brings more information.
1. It's a test, a trial, or tentative procedure in order to discover something unknown or to test a principle, a supposition.
- I'm against all sorts of experiments on living animals. This is a horribly cruel practice.
- Her teaching experiment was such a success that she has decided to apply for a position in this famous Academy.
2) When it's a transitive verb, to experiment means "to try/ to test" a substance so as to gather complementary information and to try and discover more about a subject. This verb cannot be used with feelings.
- Scientists have experimented with synthetic liquids and substances in which vegetables can grow artificially.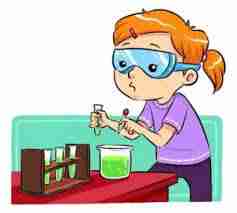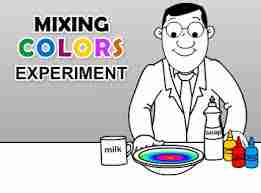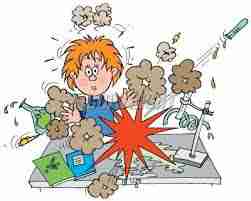 II) An EXPERIENCE/ To EXPERIENCE:
1) It can be a personal meeting, or an action which was undergone or undertaken:
- Yesterday, I had a very rewarding experience: I was introduced to our CEO and was congratulated for my good work.
- It can also be an observation, a meeting, or an action which is enriching someone's knowledge.
- Tom had his first work experience when he was given an internship in his father's company.
2) The verb To experience also means "feeling", "experiencing" a feeling, a sensation, or undergoing a transformation... and falling into a habit which will give material or intellectual comfort:
- My meeting with this famous scientist was the decisive experience in the choice of my career.
- When he was sailing to the island, he experienced nausea and sea sickness.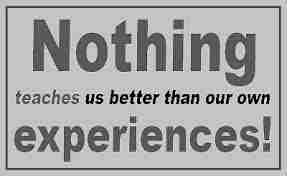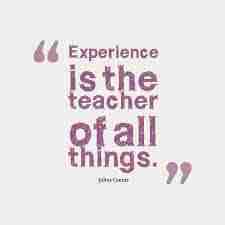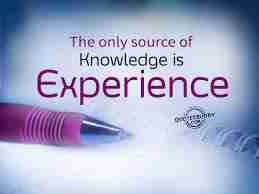 To sum up briefly, undertaking an experiment will give experience whereas when dealing with Sciences and knowledge, the word experiment must be used. Thus, running an experiment brings you invaluable experience.


I hope you'll no longer mistake those two concepts and those two words. Now, go for the test with courage!



Twitter Share
English exercise "Experience or Experiment" created by here4u with The test builder. [More lessons & exercises from here4u]
Click here to see the current stats of this English test



Please log in to save your progress.
---
End of the free exercise to learn English: Experience or Experiment
A free English exercise to learn English.
Other English exercises on the same topics : Frequent mistakes | Find the word | All our lessons and exercises