Learn English > English lessons and exercises > English test #114385: Fall/ Feel/ Fill ( stage 2)


Fall/ Feel/ Fill ( stage 2)
In this test, we studied the basis of using three verbs which "look very much alike" and thus, we tried to avoid mistaking them.
FALL/ FEEL / FILL
The basis was very simple. Yet, that simplicity may be challenged by the use of adverbs (phrasal verbs), of many prepositions and adjectives which thus modify the meaning of those verbs totally.
Meeting them, learning them and remembering them is then the only way to understand the many expressions they give.
I) To FILL, FILLED, FILLED is a regular verb.
To fill in/out a form

= To complete a

document

To fill out= complete,

to put on weight

To fill up= to become,

or make full

To fill up a car

= fill a tank totally

To fill someone's shoes

= to equal or be as good as

To have one's fill

= to have enough of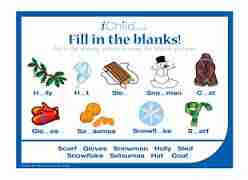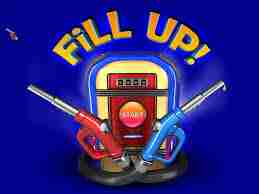 To fill in the blanks To fill up the tank
II) To FEEL=> TO FEEL, FELT, FELT
(may refer either to feelings or sensations)
To feel like + V +ing

= to have a desire

To feel for someone

= to sympathize

To feel down

= to be depressed

To feel sick= not well,

ready to vomit

To feel better

= less sick

To feel good

= not sick at all

To feel guilty

= responsible for a misdeed

To feel blue

= to feel sad

To feel dizzy/giddy

= unsteady

To feel at home

= to feel comfortable

To feel bad

= to feel uncomfortable

To feel free to

= Do not hesitate to

To feel seasick

= feel like vomitting

To feel sorry

= to feel regrets, pity

To feel one's way

= advance blindly

To feel welcome

= to feel wanted

To feel secure

= to feel safe

To feel hemmed in

= to feel oppressed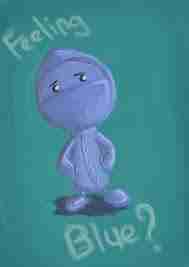 To feel guilty To feel blue
III) To FALL => TO FALL, I FELL, FALLEN.
The tenses of the past - preterite and perfects - are quite confusing. )
To fall apart

= into pieces...

To fall asleep

= to go to sleep

To fall back on

= choose an alternative

To fall behind

= to be late...

To fall down

= to collapse

To fall for

= to fall in love with

To fall off

= to come or drop down

To fall out

= to disagree and quarrel

To fall short of

= to fail to succeed

To fall in love with

= to start loving someone

To fall prey to

= to be the victim of

To fall heads over heels

= to fall head first

To fall short

= to fail and retreat

To fall through

= to come to nothing

Rise and Fall

= Celebrity and defeat

To take the fall

= to be responsible

To fall in

= to cave in

Pride comes before a fall!

= Pride announces the Fall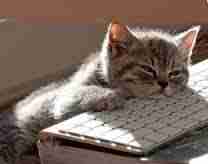 To fall off a cliff To fall asleep
I know... there are quite a few expressions to learn!

When you've learnt them, everything will be fine

and the test will be easy!
The FORCE is with you!


Twitter Share
English exercise "Fall/ Feel/ Fill ( stage 2)" created by here4u with The test builder
Click here to see the current stats of this English test [Save] [Load] [?]







---
End of the free exercise to learn English: Fall/ Feel/ Fill ( stage 2)
A free English exercise to learn English.
Other English exercises on the same topics : Frequent mistakes | Find the word | All our lessons and exercises