Learn English > English lessons and exercises > English test #114852: Vocabulary: the family


Vocabulary: the family
SHE and HE = A couple
EVE and ADAM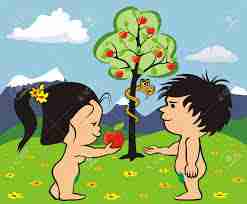 Everyone has heard this story... Is it a legend? Is it the truth? It doesn't really matter, does it? The point is that each and everyone of us is said to be descended from "The First Men". Then, they were told and felt that they should multiply and replenish the Earth. That's what they did! Each of us has a navel or belly-button, the proof of a link with a mother and of our Humanity.
Each of us may recognize himself or herself in our "fellow human beings" but is nonetheless "unique". Let's not forget it!
A) NATURE :
| | | | |
| --- | --- | --- | --- |
| | | | |
| The Family Tree | The Nuclear family | A community | Genealogy Research |
| | | | |
| Dad= Daddy | Mom= Mummy | My Son= a male child | My Daughter= a female child |
| | | | |
| Bro= Brothers | Sis= Sisters | Grandfather= GrandPa | Grandmother= GrandMa |
The "nuclear family" developed, with the birth of brothers, sisters, nephews and nieces... and let's not forget cousins...
An aunt= a parents' sister

An uncle= a parents' brother

= Uncle Sam *

A nephew

= their son

A niece

= their daughter

First cousins
Second cousins

Second cousins once removed

Are you lost ? It's easy to be...
*= Uncle Sam: https://en.wikipedia.org/wiki/Uncle_Sam
** A little vocabulary wink

: "to go to my uncle's"= to go to the pawnshop/ hockshop = the place where unredeemed objects are displayed and sold

(In French = "to my aunt's"!)

It's very difficult to find one's way through the different categories of cousins. Let's remember that our brothers' and sisters' kids are "first cousins"). If you want to try and have fun, you may look deeply into the different charts above.


"Removed" - "once removed", "twice removed" (meaning "far away, distant") indicate that these cousins do not belong to the same generationl! You can try.... I have given up...
B)... When The Law intermingles...
1) THE IN-LAWS
| | |
| --- | --- |
| The father-in-law | = a husband's or wife's father |
| The mother-in-law | = a husband's or wife's mother |
| The brother-in-law | = a husband's or wife's brother |
| The sister-in-law | = a husband's or wife's sister |
2) The STEP parents (because of a second marriage):
| | |
| --- | --- |
| A step-father | = your mother's new spouse |
| A step-mother | = your father's new wife |
| A step-brother | =>The step-sister |
| A half-sister/ brother | = a sibling by one parent |
3) ADOPTIVE or FOSTER Families:
You must make a distinction between adoptive families (adoptive mother/ adoptive father) and foster families (foster mother/ foster father) who take care of the kid but have no legal link to him or her.
A SINGLE-PARENT FAMILY

A single-parent family is no longer a rare phenomenon... Fathers, and Mothers frequently bring up their kids on their own, which is often quite a tricky task for either of them. On the contrary, families can be "re-constituted" or "blended" and many kids may live together in a single household.

Well, well ! That's it! Let's see if you're going to find your way through this somewhat complicated creation!



Twitter Share
English exercise "Vocabulary: the family" created by here4u with The test builder. [More lessons & exercises from here4u]
Click here to see the current stats of this English test



Please log in to save your progress.
---
End of the free exercise to learn English: Vocabulary: the family
A free English exercise to learn English.
Other English exercises on the same topics : Frequent mistakes | Family | Find the word | All our lessons and exercises