Learn English > English lessons and exercises > English test #115197: Vocabulary: going to the bank...


Vocabulary: going to the bank...
MONEY, MONEY, MONEY...
| | |
| --- | --- |
| IOU= I owe you | Stacks of coins |
For centuries and centuries, after slowly giving up bartering, our ancestors used the money that people had to earn and save, in order to be able to spend it, buying the goods they needed.
A question arose: how to keep money, the diverse currencies used in the different countries with as few risks of losing it or having it stolen?
Several methods were found.
No more than an anecdote, hiding your savings under you mattress, which at first looked very secure since your own bodies were keeping them, proved to be very risky and fell preys to fires, consequently destroying a whole life's hard labour.
Then, they were buried treasures (in a distant island), or in your own garden, in order to make sure to have this means of getting goods and services available.
| | |
| --- | --- |
| | |
| Money stored in bottles | A piggy-bank= a money bottle |
| | |
| --- | --- |
| | |
| A wad of notes under the mattress | Wads of notes (stage 2) |
| | |
| --- | --- |
| | |
| Dollars = Greenbacks | Valuables buried in the garden |
| | |
| --- | --- |
| | |
| A treasure chest | Diverse currencies |
| | |
| --- | --- |
| A £20 banknote | A £20 bill |
| To have change | To change £ into € |
| To counterfeit money | A money detector |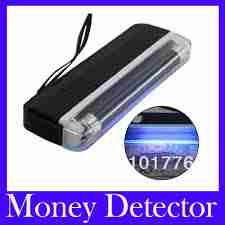 Keeping money used to be only a matter of hoarding and becoming rich. Then, it has slowly become a matter of being able to buy. BANKS, not being philanthropes, quicky said to us "Your money is OUR business", and little by little, offered services to make transactions easier. Not only are we hoarding, today, ( or trying to!) but we are also playing our part in the global economic system enabling us to buy and sell more varied products farther and farther away.
A counter / A desk
A bank account

A cash deposit

A cheque/check book

Credit cards

An ATM= a TM= A cash dispenser

Automatic Telling Machine/ Telling Machine

A safe= safes

A saferoom
Here are a lot of nouns representing banking operations or transactions. This vocabulary may be very useful in banks.
An application
A form
An interest rate
A loan
A cheque account
A savings account
A deposit account
A debter
A creditor
A bank statement

A credit balance

= in the black

A debit balance

= in the red

A cheque bounced
A mortgage
Lots of verbs will also be useful to you. Take care!


Many of them are irregular.

| | |
| --- | --- |
| To spend (spent, spent) money | to save money |
| To invest money in | To repay |
| To lend ( I lent, lent) money | To write sb a cheque for £100 |
| To borrow money from sb | To cash a cheque |
| To have an overdraft => | To be overdrawn |
Here are many words and expressions to be learnt...

When you know them, you'll be ready to find your way through the banking system... and you'll be ready for the test ...

Good luck !



Twitter Share
English exercise "Vocabulary: going to the bank..." created by here4u with The test builder. [More lessons & exercises from here4u]
Click here to see the current stats of this English test



Please log in to save your progress.
---
End of the free exercise to learn English: Vocabulary: going to the bank...
A free English exercise to learn English.
Other English exercises on the same topics : Banks, money | Find the word | All our lessons and exercises