Learn English > English lessons and exercises > English test #115374: Vocabulary: let's stay in a hotel


Vocabulary: let's stay in a hotel
Whether you have planned a few-day trip in a pleasant place, or whether you have to go somewhere for private reasons, you're facing the necessity to book a room. Its comfort will largely depend on your financial situation (or on how much you're ready to spend) and how you're willing to live the experience.
You can choose to meet the people and stay in a "B and B" or a boarding house, a Youth Hostel or a YMCA or YWCA ( Young Men/Women Christian Association). You may prefer to keep to yourself or to your loved ones in a two-star, three-star, or more-star hotel with an indoor-swimming pool and a Spa.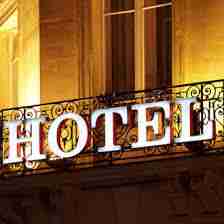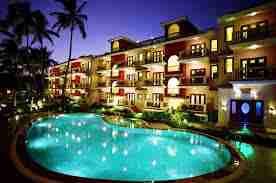 I) BOOKING A ROOM: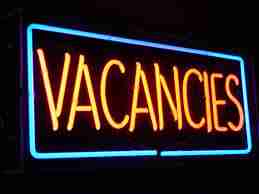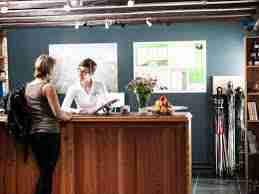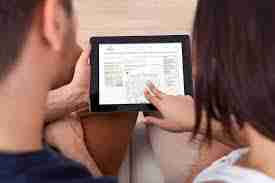 Free rooms Booking the old-fashioned way The Hotel is full Booking on the Internet

A little reminder of an important point of grammar in order to book a room or to organize a stay: a three-night stay; a two-week trip.
There are several days or weeks, indeed, but these nouns play the part of an adjective (in a compound adjective) and mustn't be put in the plural.
2) The people working in Hotels:
| | |
| --- | --- |
| The receptionist | = The room/ desk clerk |
| The hotel staff | The barman |
| The doorman | = the commissionaire |
| A lift man | = an elevator man |
| Room service | A chambermaid |
| To book a room | // a night watchman |
| To confirm a reservation | To cancel a reservation |
| Full board= 3 meals | Half-board= 2 meals |

3) The different rooms you can rent.
You can choose to stay in a big chain hotel, an inn, or a small typical hotel in the middle of nowhere.
You should also decide whether you want to be given full-board, or half-board, or just have breakfast or even have a simple cup of coffee.
| | | |
| --- | --- | --- |
| | | |
| A single room | A double room | A double room (twin beds) |
| | | |
| A family room | A motel | a "B & B" (Bed and Breakfast) |
| | | |
| An inn | A Youth Hostel | A room for 6 young people |
| | | |
| A boarding house | Rooms for rent | A self-catering accommodation |
Be careful

! In the United States, you'll have to choose among several sizes of beds: single ( regular or XL) , double, (Queen, King, Emperor, California King, Caesar...) ( with a few differences according to the States or regions.)
You are ready to have a wonderful stay, and a very easy test! Enjoy both.


Twitter Share
English exercise "Vocabulary: let's stay in a hotel" created by here4u with The test builder. [More lessons & exercises from here4u]
Click here to see the current stats of this English test



Please log in to save your progress.
---
End of the free exercise to learn English: Vocabulary: let's stay in a hotel
A free English exercise to learn English.
Other English exercises on the same topics : Jobs | Journeys | All our lessons and exercises