Learn English > English lessons and exercises > English test #115424: Present perfect or preterite? Again....


Present perfect or preterite? Again....
Choosing between present perfect and preterite is undoubtedly one of the main difficulties which students of English are confronted to; so are, sometimes "native speakers".
Beware!

In :pus there's a very strong tendency to avoid the present perfect and to use the preterite much more easily. In :pgb, the distinction between the two tenses is strictly respected. The rules are systematically respected, especially in formal conversations and in written English.


As far as exams and competitive exams are concerned, unless required or allowed to do otherwise, stick to the British rules.

Lesson test was examining the "values" of present perfect and preterite, what they express, and when and how to use them. On the contrary, in this lesson, we'll study these two tenses, helped by several adverbs, focussing on the speaker's point of view. It will express not the value, but the "aspect", that's to say the way to consider the action.
I. THE PRESENT PERFECT insists on the consequences the action has on the present:
· - He has taken the book back to the library; I can no longer see it on the table.
- Little Kevin has thrown up in his bed, and his mom is now changing his sheets.
II. On the contrary, THE PRETERITE insists on the moment of the past action, an action which is part of the completed past:
· - Yes, he took the book to the library before going to his tennis training.
III. THE adverbs matching the preterite : AGO- LAST ( week/ month/year) - WHEN- they show that the action is completed.
· - I lost my watch 2 days ago.
- Avery saw me when I arrived in town.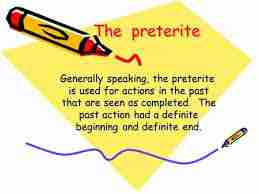 IV. The adverbs matching the present perfect : express a connection with the present:
ALREADY/ ALWAYS/ BEFORE/ EVER/ NEVER/ NOT...YET/ OVER THE PAST ( FEW)/ days/ weeks/ months/ years) / JUST/ RECENTLY/ SO FAR/SINCE
· - He has just entered the room, go and welcome him.
- Sorry! Your letter hasn't arrived yet.
- I've never heard such nonsense!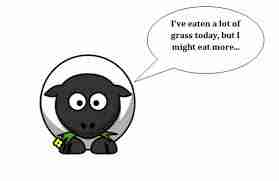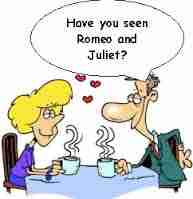 BEWARE!

In spite of the completed action, if the context shows a connection with the present or a link between a cause and its consequence, the present perfect will be used.
· - Patrick has asked me to speak for him: that's why I'm here.
V. Some adverbs may be used with one tense or the other: ALWAYS- EVER- NEVER-
· - I've never hit him, I swear...
- He never said a word during the whole lesson.
Here you are!

Ready for the test, I think!

I'm sure you'll do great!


Twitter Share
English exercise "Present perfect or preterite? Again...." created by here4u with The test builder. [More lessons & exercises from here4u]
Click here to see the current stats of this English test



Please log in to save your progress.
---
End of the free exercise to learn English: Present perfect or preterite? Again....
A free English exercise to learn English.
Other English exercises on the same topics : | Past | Present perfect | All our lessons and exercises