Learn English > English lessons and exercises > English test #115618: Vocabulary: Good night ...


Vocabulary: Good night ...
Human beings and animals spend (at least!) half of their lives asleep.
Sleep is necessary for our bodies and our minds to function properly. It's a means to recuperate strength. Many words and expressions are attached to that very important activity.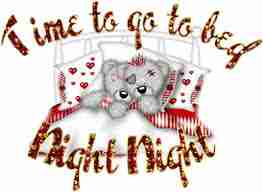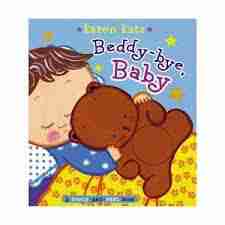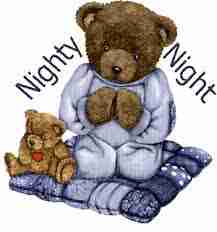 To set the alarm for ...

The alarm has gone off

To sleep through one's alarm

= to oversleep

To put to sleep

To rub one's eyes

To tuck someone in

To take a rest
To doze

To yawn

To take a nap

= To have forty winks

To have a cat nap

A Saturday lie-in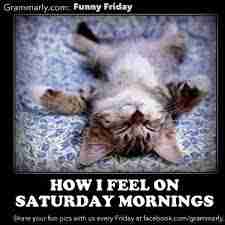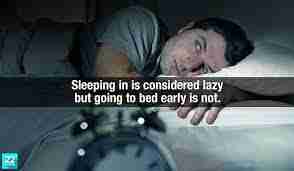 A Saturday lie-in! Lazy, or wise ?
For kids, getting up (just as "going to bed") may be quite difficult, but it's always pleasant to feel a soft stroke on your cheek and hear "Waky, waky! Rise and shine..."
- I, heard it many many times... and the sun was seldom shining! -


)
When going to bed, toddlers are often read to, told stories or sung lullabies.
When kids become teenagers, waking up becomes difficult and happens much later...

| | | |
| --- | --- | --- |
| | | |
| Dawn= Sunrise | An alarm (-clock) | A clock-radio |
| | | |
| An early bird | A night-owl | The sandman |
| | | |
| A sleepless night | A sleepwalker | Insomnia |
"Sleeping, dreaming..." or not!
"To die: to sleep; no more...To sleep: perchance to dream: ay, there's the rub; for in that sleep of death, what dreams may come?" (Hamlet, Act 3, Scene 1)
| | | |
| --- | --- | --- |
| | | |
| To feel sleepy | To daydream | Saying Good Night! |
| | | |
| To be fast/ sound asleep | To sleep like a log | To snore |
| | | |
| To toss and turn | ... not to sleep a wink | A nightmare |
| | | |
| To be a heavy sleeper | To wake with a start | To have a dream |
After a restful sleep (or not restful!) you have to wake kids up to take them to school or to their activities, or simply wake up to go out of bed and go about your business.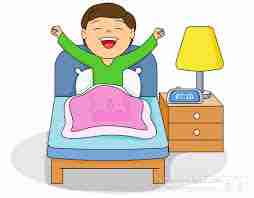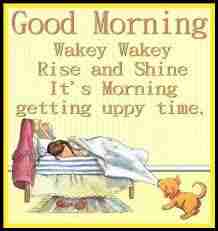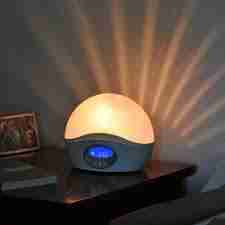 "The natural way of waking up" (light and sound)
Let's remember that you can be an "early bird" (waking up and working early...) or a night owl", going to bed (and working) very late; sometimes, they do it because they couldn't sleep with an unfinished work.
Let's also remember that the number of hours of sleep you need varies according to people and their ages.
I do hope you won't fall asleep in the middle of the exercise... and that this vocabulary will be useful to you. Good Luck!


Twitter Share
English exercise "Vocabulary: Good night ..." created by here4u with The test builder. [More lessons & exercises from here4u]
Click here to see the current stats of this English test



Please log in to save your progress.
---
End of the free exercise to learn English: Vocabulary: Good night ...
A free English exercise to learn English.
Other English exercises on the same topics : Idioms | Family | Find the word | All our lessons and exercises