Learn English > English lessons and exercises > English test #116944: A lot of, Much, Many


A lot of, Much, Many
A lot of, Much and Many
A lot of:
A lot of can be used in all sentences: affirmative, negative and interrogative.
Much - Many:
Much is used with uncountable nouns (for example: much English).
Many is used with countable nouns (for example: many words).
Much and many are used in negative and interrogative sentences.
They are rarely used in affirmative sentences, except:
If they begin a sentence.
-Many went to war, few came back.
-Much of what he said was untrue.
If they are preceded by "so", "as" and "too". And in some expressions with "very".
-There was much noise.
-There was so much noise that I couldn't sleep.
-You can eat many peanuts.
-You can eat as many peanuts as you like.
-They gave us much information.
-They gave us too much information.
-I enjoyed the dinner very much.
In formal or written English.
In affirmative sentences much and many are more often used in formal or written English whereas a lot of/lots of are more common in conversational English.
For example, much and many are generally used in newspaper reports and headlines.
Compare a lot of and a lot.
-Tom has a lot of friends.
-Suzy is talkative. She talks a lot.
I hope that is of some assistance.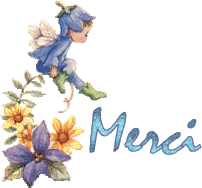 Twitter Share
English exercise "A lot of, Much, Many" created by leopold with The test builder
Click here to see the current stats of this English test



Please log in to save your progress.
---
End of the free exercise to learn English: A lot of, Much, Many
A free English exercise to learn English.
Other English exercises on the same topic : Quantities | All our lessons and exercises