Learn English > English lessons and exercises > English test #117032: Made from, Made of, Made out of, Made with


Made from, Made of, Made out of, Made with
Made from, made of, made out of, made with
Made from:
Made from is often used when talking about how something is manufactured.
-The earliest cutting tools were made from rocks.
-Plastic is made from oil.
Made of:
Made of is used when talking about the basic material or qualities of something. It has a meaning similar to "composed of".
-He gave her a beautiful ring made of gold.
Made out of:
Made out of is used when talking about something that has been changed or transformed from one thing into another.
-Shutters made out of wood were very popular in the 1950s.
-We always lived in houses with roofs made out of corrugated iron sheets.
Made with:
Made with is used most often to talk about the ingredients of food and drink.
-This fried rice is made with chopped vegetables, prawns and chicken.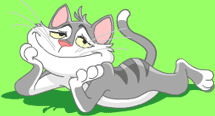 Hey ! You have an exercise to do ...


Twitter Share
English exercise "Made from, Made of, Made out of, Made with" created by leopold with The test builder. [More lessons & exercises from leopold]
Click here to see the current stats of this English test



Please log in to save your progress.
---
End of the free exercise to learn English: Made from, Made of, Made out of, Made with
A free English exercise to learn English.
Other English exercises on the same topics : Frequent mistakes | Prepositions | All our lessons and exercises