Learn English > English lessons and exercises > English test #117226: Forms of Adjectives


Forms of Adjectives

An adjective is a word that describes or qualifies a noun or a pronoun.

Adjectives are used in comparing things and persons according to weight, size, height, distance, shape or quality.

To compare things and persons accurately, forms of adjectives are in three (3) degrees. These are:

-> Positive degree - which describes one noun or pronoun; e.g old, big, small, long.

-> Comparative degree (+ -er) - which compares only two nouns or pronouns; e.g older, bigger, smaller, longer.

-> Superlative degree (+ -est) - which compares more than two nouns or pronouns; e.g oldest, biggest, smallest, longest.



Now, let us use an example above in sentences:

John is a tall boy. George is taller than John. Max is the tallest of the boys.


Some adjectives use 'more' (comparative) or 'most' (superlative) for comparison;

e.g:Sonali is beautiful. Andrea is more beautiful than Sonali. Raquel is the most beautiful of all.


However, irregular adjectives change forms when used to compare;

e.g:

well/good better best

bad worse worst

many more most

little less least

You can do the test now!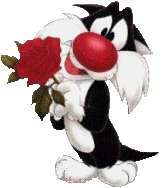 Twitter Share
English exercise "Forms of Adjectives" created by anuesther with The test builder. [More lessons & exercises from anuesther]
Click here to see the current stats of this English test



Please log in to save your progress.
---
End of the free exercise to learn English: Forms of Adjectives
A free English exercise to learn English.
Other English exercises on the same topics : Adjectives | Comparisons | All our lessons and exercises