Learn English > English lessons and exercises > English test #117519: To suit or To fit


To suit or To fit
Once again, we're going to make a difference between two verbs which are translated by the same expression in French, though there are some important different nuances expressed by each of them. English will use two verbs corresponding to these different meanings: FIT and SUIT.
When someone is trying clothes on, you may say, or think that the clothes are right for them - or not! You may be expressing opinions about the size of the clothes (or object)(=to FIT), or about its style, its shape, its colour, etc. ( =to SUIT)
I) TO FIT: refers to size and shape. The item, or object is neither too small, nor too big. It's neither too tight, nor too big/ baggy/ or loose. It's just perfect, or right. ("to fit" or to fit into a place/ to fit between two pieces of furniture.)
- This dress doesn't fit: Do you have a smaller size, please?
- Look! This new bookcase perfectly fits between the radiator and your table.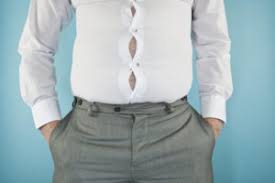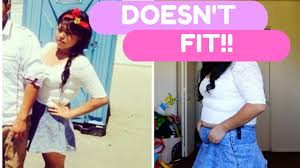 Both shirt and trousers are tight. Too short/ too small/ too tight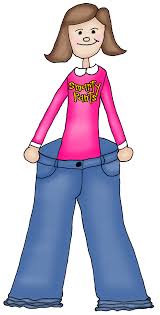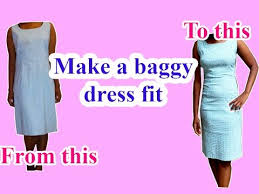 Too big/ loose... Baggy/ loose => fitting
* A person who's "fit" is in good health, able to make special efforts or reach performances.
- After his accident, Derek is now fit (to compete) and can enter the tournament.
* This person may " be fit", be competent for a job.
- After his past job experience in education, he'll be perfectly fit for this coaching position.
* Idioms: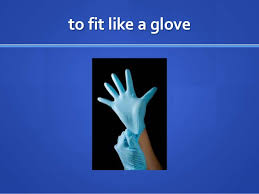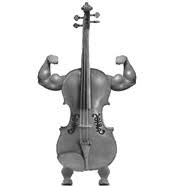 To fit like a glove= to be perfect for someone To be as fit as a fiddle
= To be in great shape
II) TO SUIT: means that the style or the colour of something "is right", or is convenient for someone, or a situation, making them more attractive, "nicer", more stylish.
- That new sofa really suits your sitting room, it's quite big and its colour matches the tiles. Wonderful!
- As you like simple family food, this restaurant will really suit you. I can recommend it warmly.
* SUIT is also used to say whether arrangements are convenient:
- "Yes, an appointment on Tuesday suits me very well, thank you!"
- Mini skirts don't suit Sara! Her legs are too thin...
* Idioms:
In your birthday suit

= naked (Adam's suit - in French)

A penguin suit = a tuxedo

To follow suit

= Follow the crowd

The four suits: diamonds/

clubs/ hearts/ spades

A tree suit= a coffin/ a casket

To suit oneself

= Do whatever you fancy!
Here you are! You should now be able to choose between the two verbs quite easily! Good luck and courage for the test! The FORCE is with you!



Twitter Share
English exercise "To suit or To fit" created by here4u with The test builder. [More lessons & exercises from here4u]
Click here to see the current stats of this English test



Please log in to save your progress.
---
End of the free exercise to learn English: To suit or To fit
A free English exercise to learn English.
Other English exercises on the same topics : Frequent mistakes | Find the word | Synonyms | All our lessons and exercises