Learn English > English lessons and exercises > English test #117524: Prepositions


Prepositions

A preposition is a word placed before a noun or pronoun to show its connection or relationship with other words in a sentence.

In other words, prepositions show the connection or relationship between two nouns or pronouns.

Examples of preposition are: in, to, from, over, throught, into, towards, by, at, about, below, above, among, across, of, since etc.

Prepositions are used to indicate ...


(1) Place or position of something.

Examples:

(a) The cup is ON the table.

(b) There is water IN the bottle.

(c) His flat was OVER the shop.

(2) Direction at which someone or something moves.

Examples:

(a) He went TOWARDS the gate.

(b) Jack and Jill went UP the hill.

(c) Lucianne headed DOWN the street.

(3) Source of something.

Examples:

(a) We got the pizza FROM Domino.

(b) I heard the news OVER the radio.

(c) This table is made OF plastic.

(4) Method or way in which something is done.

Examples:

(a) He went BY air.

(b) The thief escaped THROUGH the window.

(c) They stared at each other WITHOUT speaking.

(5) the time when something happens.

Examples:

(a) They arrived ON Monday.

(b) English class starts AT 9 a.m.

(c) Come to school BEFORE noon.

That was as easy as ABC! Complete the following sentences with suitable prepositions.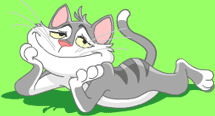 Twitter Share
English exercise "Prepositions" created by anuesther with The test builder. [More lessons & exercises from anuesther]
Click here to see the current stats of this English test



Please log in to save your progress.
---
End of the free exercise to learn English: Prepositions
A free English exercise to learn English.
Other English exercises on the same topics : Frequent mistakes | Prepositions | All our lessons and exercises