Learn English > English lessons and exercises > English test #117858: For - during - while


For - during - while

The prepositions for, during and while are often used in time expressions.

FOR - DURING - WHILE

>> For is usually followed by a length of time.

- for one year, for three years, for a little time, for a month and so on.

It answers the question, how long?

Examples:

- I have been standing here for 20 minutes.

- Emilia is going to New York for a week.

- She has been attending English lessons for a long time.

- My parents lived in Wisconsin for 5 years.

>> During is usually followed by a noun. It means 'throughout a period' or 'in the course/middle of' an action or event.

- During the summer, I go to the beach very often.

- Exercises were given to us during the lesson.

- Aunt Lucie often comes to stay with us during the Spring Festival.

>> While has the same meaning as 'during' but instead of a noun, it is usually followed by a subject and a verb.

- They held hands while they were walking on the beach.

- The students took notes while the teacher was speaking.

>> Or by a verb.

- Sam twisted his ankle while playing tennis.

- I always listen to the morning news while driving to work.

NOTE: While can also be used as a noun which means 'a length/period of time.'

- I spoke to the manager for a while yesterday.

- It's been a while since I read that book.

Easy! Now, see how much you have learned by completing each sentence with for, during or while.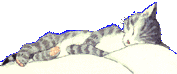 Twitter Share
English exercise "For - during - while" created by anuesther with The test builder. [More lessons & exercises from anuesther]
Click here to see the current stats of this English test



Please log in to save your progress.
---
End of the free exercise to learn English: For - during - while
A free English exercise to learn English.
Other English exercises on the same topics : Adverbs | Conjunctions | Prepositions | All our lessons and exercises