Learn English > English lessons and exercises > English test #117961: What... like or How


What... like or How
Again, these constructions have already been studied in lesson test, but the sentences of the exercise hadn't been translated into French. You've asked for it... Here's a complete and different exercise. You'll have to understand the difference between the two structures, which are very common in English, and learn how to use one or the other when required.
1) 'How' is used to ask information about somebody's health or the condition of something, or inquire about news of somebody.
- "How's your sister Mary after her stay in hospital?" "She's much better! She has totally recovered."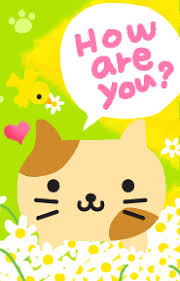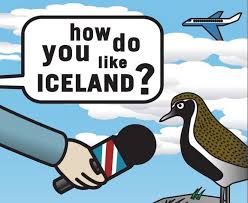 2) On the contrary : 'What ... like?' asks a question about somebody's physical aspect or about the description of something.
- What's your sister Mary like ? She's tall and slim, she has big blue eyes !
- 'To be ...like'... refers to somebody's physical appearance or character. We're asked an opinion about somebody's appearance.
- What's Tom like?/ What does Tom look like? He's big and tall, with muscles : a real athlete!
Beware of the different meanings of:
- What's your sister like? Wonderful! She' small and brown-haired.
versus:
- What does your sister like? She likes pizzas and French fries, but she hates vegetables ... (Here, 'like' is a verb)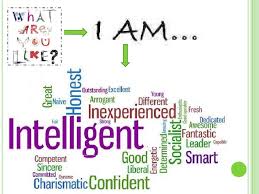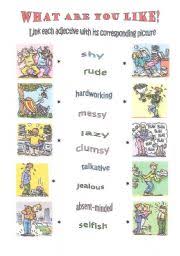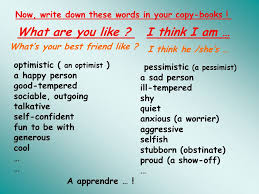 B E W A R E!


In a direct interrogative clause (a normal question) the word order is : Interrogative word + verb + subject + ?
- How is he? How are you today?
ON THE CONTRARY: in an indirect interrogative clause, introduced by : 'She asks him...'/ "I wonder" : the word order becomes : Introduction+ interrogative word+ subject+ verb.
- She tells me what he is like.// I wonder how he is today...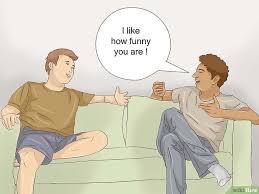 = indirect exclamative form
Well! I'm sure you're ready to face the test now. Good luck and THE FORCE with you!


(Be very careful... This time, there will be several indirect forms modifying the usual constructions...


)

Twitter Share
English exercise "What... like or How" created by here4u with The test builder. [More lessons & exercises from here4u]
Click here to see the current stats of this English test



Please log in to save your progress.
---
End of the free exercise to learn English: What... like or How
A free English exercise to learn English.
Other English exercises on the same topics : Adverbs | Pronouns | Questions | All our lessons and exercises