Learn English > English lessons and exercises > English test #118027: Problem - Issue - Trouble


Problem - Issue - Trouble
For the first time in long months, I'm here addressing those of you who are proficient in English, and who want to understand and use some nuances of this beloved language.
Here, for this lesson, we'll face an additional difficulty due to "regionalisms". In order to prepare this lesson, I have read many articles and forums about the topic, analysing how the language is working and here, more particularly the subtle nuances (which can vary according to the places where they're used). They gather and distinguish these three words: PROBLEM/ ISSUE/ TROUBLE.
I will mention the different variations used in English-speaking countries, but I will stick to British English usage in the test. (:pgb). I'll remind you of the different options, yet, we'll have to keep in mind that even inside the different countries or places, there still are personal unpredictable variations that you may happen to hear and should understand.
Try not to judge, but make an effort to understand why one of these variations (or another one) will have been prefered in such or such a case.

I) a PROBLEM = a countable noun
We'll have here to try to understand nuances between British English :pgb and non-British English... The meaning of the words is different, sometimes even opposed, in the different "idioms".
a) "By definition", a problem corresponds to ONE or SEVERAL SOLUTIONS. Everyone agrees! The word PROBLEM is linked to the notion of SOLUTION(S). A problem is solvable, but it may be very "difficult", very "offensive", et requires (, in :pgb,) a lot of energy in order to be solved. It is so important, that very often, it may change the victim's life (for a brief moment, or forever). A problem exists objectively. It's not a matter of opinions. It generally requires a deep reflexion using, most of the times, someone's advice or participation. It has an "organisational" impact, which means that it is about an "organisation" ( a company, an institution, a country, a continent...)
- Their problem is so difficult that they'll need advice and help in order to solve it.
b) Even machines have "problems"...
- My car has a problem today. I'll have it repaired.
In :pus, the word "problem" has a very negative connotation or is pejorative and in the United States, it is often avoided in order not to hurt the people's feelings and the potential energy they'll have to use to face the ordeal...
c) "PROBLEM" is used to refer to MATHS exercises.
- I can't solve problem 5C page 24 in my Maths book... Can you help, please?
d) in all English--speaking countries, a problem "belongs" to some specific people, or is a concern to them.
- Come on! You have a problem, but it's your problem, not mine!
e) You use "problem" when feeling angry with someone:
- Stop it now! What's your problem?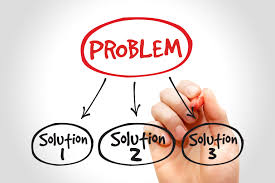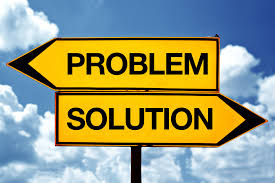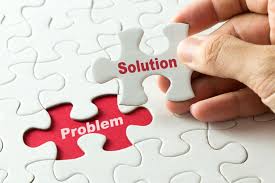 II) An ISSUE (countable) : (a dispute, a discussion, a « bone of contention »)
a) In :pgb, "an issue" is a minor disturbance which can cause annoyance:
- This is still a relatively unimportant issue compared to the other problems that he's encountering.
b) In everyone's minds, "an issue" deals with a controversial topic leading to discussions; there are "the pros and cons" which must be discussed.
- Homosexuality is still considered as a social issue in many countries.
In :pus, "an issue" is always important and "grave". "Issue" is often used to replace the word "problem", especially since the 1990s. Many say it's a euphemism (and not a grammatical mistake). In the same vein as "Politically Correct", this is used not to discourage the people who have to go through the test (a simple difficulty, or a real ordeal)... Consequently, you add an adjectif to indicate the nature, and degree of the disturbance.
An issue may be: unimportant/ main/ social/ global/ environmental/ emotive/ major/ ongoing/ closed /a burning issue or a side issue...
c) "An issue" is softer-sounding than a problem; it's easier to solve, more personal, more individual. The word "issue" is frequently used to refer to problems at work:
- In our team, this issue keeps coming up again and again.
d) When it's not dealt with properly, "an issue" could lead to the creation of a problem. It can develop and get more complex and difficult to solve.
- Pamela and Patrick don't agree on the important choice they should make; if they don't deal with this issue now, it might become a real problem later.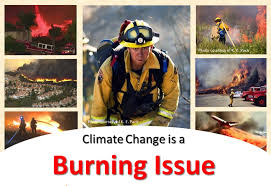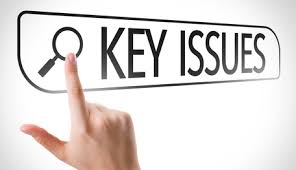 III) TROUBLE = uncountable= emotions leading to difficulties which aren't connected to solutions, but to a negative feeling. They have a serious impact on people or situations and trouble is intangible.
- He's in deep trouble and needs help.
- If you have trouble understanding what I wrote, please, ask me.
* a trouble-maker= a person who creates trouble.
* That boy is "trouble": stay away from him.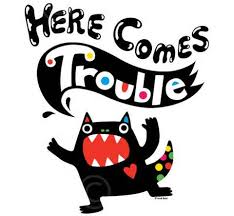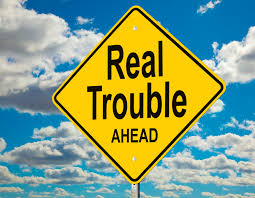 If you want to know more, you may read:
https://forum.wordreference.com/threads/issue-vs-problem.1322343/
Difference Between Issue and Problem | Difference Between http://www.differencebetween.net/language/difference-between-issue-and-problem/#ixzz54Xlj00FP
You will have to make a choice between the different options depending on your personality and your objectives. In the following link, you'll see that it may be important for companies, or brands to determine the public they want to reach so as to aim at special targets.
Necessity to make choices : https://www.vengaglobal.com/blog/american-english-vs-british-english-marketing-issue/
Stay "British", if you can... Good luck to all of you for the test...


Twitter Share
English exercise "Problem - Issue - Trouble" created by here4u with The test builder. [More lessons & exercises from here4u]
Click here to see the current stats of this English test



Please log in to save your progress.
---
End of the free exercise to learn English: Problem - Issue - Trouble
A free English exercise to learn English.
Other English exercises on the same topics : Frequent mistakes | Find the word | Synonyms | All our lessons and exercises