Learn English > English lessons and exercises > English test #118479: Vocabulary: renting a car abroad


Vocabulary: renting a car abroad
Travelling abroad... Discovering wonderful and unknown sites and peoples... Doing it whenever you want, leaving at the time you want, and coming back whenever you want too... discovering things at your own rhythm.... FREEDOM!
Whether you have to cross thousands of kilometres (or miles) on highways, or simply hundreds on passable paths, on "tracks" sometimes, it's sure that renting the "suitable" car very often means starting a great adventure ... THE ADVENTURE!


Yet, you shouldn't forget a few important tips, or your adventure might turn into a nightmare...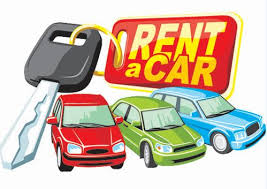 I) Basic vocabulary you must know if you want to hire/ rent a car abroad.
In this lesson, you'll meet the necessary expressions in order to negotiate a satisfactory contract to rent a car when you're away from home, in a foreign country.
Always avoid arriving in a foreign airport, at a hire desk without having a RESERVATION planned quietly from your home. You'll be tired, will have to stand in a long line, and won't therefore, be able to take the time to think and choose peacefully. You're likely then to get the "wrong kind of car" and won't take advantage of possible discounts or satisfactory rates.
- to hire a car GB= to rent a car US
- a hire desk= usually in an airport, near a station, in big towns...
- a good deal= a bargain
- to wait in line= to stand in line= to queue up
- to plan ahead= plan from home
- optional extras= services not included in basic contracts
- to save money
- planning a trip overseas= organising, booking, choosing...
- to pick up a hired car= you're finally given the key...
- to drop off a hired car= giving the car back after renting it
You should really have a RESERVATION!
II) The different cars you can choose: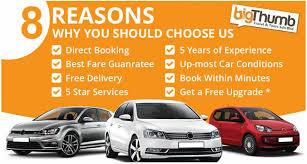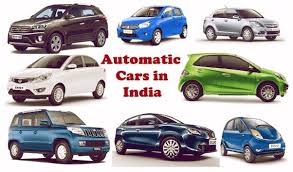 * the size of your car: to determine the size of the ideal car, you must consider YOUR OWN SIZE, your family, the luggage you carry, the kind of roads you're planning to take and your driving habits; finally, you may decide for a car... You may always hope for an « up-grade » (being given a bigger or more powerful car for the same rate, at a reduced price), but don't take it for granted, depending on the moment when you're renting and the number of available cars. Book the minimum size of car that will not spoil your journey.

Some of my American friends were very disappointed, and somewhat irritated, because of the "tiny" size of the smallest, and cheapest model of a French car... Another couple called me because, as they were driving through a heat wave, "an orange light" was constantly on... (that was before automatic starters were general!

) No illusions... Most of the time, you'll get your money's worth...



- to hire a subcompact (car) = renting a very small car
- to get an upgrade= being given a bigger car
* The "type" of transmission: when you're used to driving an automatic car, you should keep in mind that they are indeed developing in Europe, but are mostly very few for rent; therefore, they are at a more expensive price than a «manual transmission» car.
- to rent an automatic (car) or with a manual transmission
- I'd much prefer an automatic car...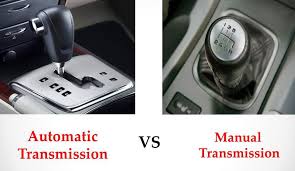 III) The DOCUMENTS you'll be asked for:
* Needless to say, in order to be able to rent a car, you'll have to show the original of the driving licence you use in your country. You may have to prove your qualities as a driver, showing your driving licence record. Some Automobile Associations may help you get this document almost instantaneously.
- a driving licence (UK)= a driver's licence= a driver's permit (US)
- the driving licence record shows whether you're a good driver, or not!
- a passport or valid ID. (3 months after the car rent)
- a credit card in the Main Driver's name.
- an International Driving permit may be a plus...
* Take care of the minimum age limit 18, 21, 23, 25, depending on countries and/ or renting companies; sometimes, there's a maximum age limit (around 70).
* driving licences must be held for a minimum of 1 to 3 years for drivers under age 25.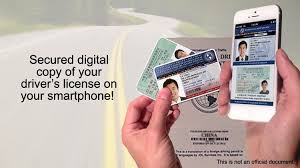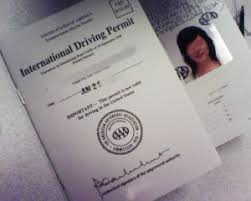 IV) You must take care of...
1) Your Insurance Coverage Needs:
Check whether your usual Insurance Company covers the risks in case of problems with a rented car. It may not be necessary to buy another extra coverage Insurance (but you'll always be "encouraged" to do so, possibly "forced to"), the insurance being then considered as "compulsory" or "mandatory".

The cost of the Insurance depends on the number of potential drivers you want to register and on their age.
Do not forget that the Credit Card you use to hire the car normally provides ample insurance coverage.
- Choose to take an insurance (or not) against accidents, theft, breakdowns.
- Do not forget to ask for an emergency contact number.
2) Mileage and fuel usage:
Some renting companies have different price rates according to the daily mileage allowed. Now, many companies offer an unlimited mileage.
As for the fuel in the car, you have, of course, to pay for it. The car is given with a full tank and must be given back with a full tank too. If you don't fill the car up, the price by the gallon (or litre) you'll be made to pay will probably make you wish you hadn't forgotten that rule...

and... protect yourself against phony damage claims: check the condition of the car with the staff before and after renting it. List or take photos of scratches, scuffs, loose parts, working power windows and mirrors, etc.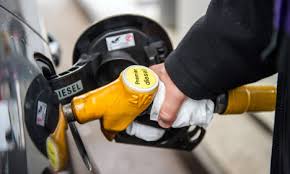 3) Make sure you know how to drive and respect the Rules in the country: the "Rules of the Road" and a few regulations in the country where you'll drive.
- Driving on the left-hand side is a challenge for many in the British Isles, Australia, New-Zealand, Indonesia, Thailand, Japan, India, Nepal...
- The Rules of the Road: Know the Highway Code: learn to navigate a roundabout/ whether you have the right to turn right/ or left when red light's on?/ carry a triangle and reflective jackets in the car=> if not, you might get an on-the-spot fine.
- Alcohol and drugs when driving: The laws about DUI. (Driving Under Influence = the influence of alcohol, medicines, illegal drugs) Know what you can drink... if you drive.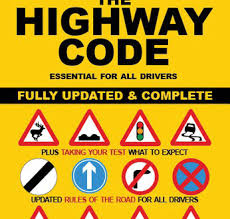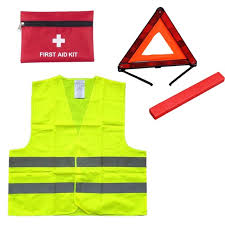 4) Additional and young driver charges: cleaning charges/ children's seats/
- You may choose to rent a GPS Unit (sat navigation) or prefer to use an app on your smartphone. It may be quite convenient depending on the coverage and prices of your phone plan. Be sure you always have a paper map of the country, or the region, with you...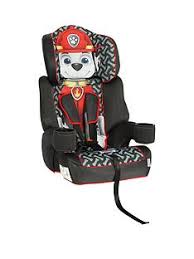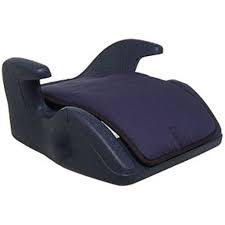 A kid's seat (till the age of 4 or 5) a safety booster (for older kids)
Well well! You have here all you need to hire a car... Quick! Don't hesitate to book it!

Don't worry! the test is waiting for you... in case you're stuck in traffic jams/ road congestions... Be patient!



Twitter Share
English exercise "Vocabulary: renting a car abroad" created by here4u with The test builder. [More lessons & exercises from here4u]
Click here to see the current stats of this English test



Please log in to save your progress.
---
End of the free exercise to learn English: Vocabulary: renting a car abroad
A free English exercise to learn English.
Other English exercises on the same topics : Cars | Journeys | All our lessons and exercises