Learn English > English lessons and exercises > English test #118607: Vocabulary: congratulating


Vocabulary: congratulating
"CONGRATULATIONS"

(the word is obsolete in French) and

"FELICITATIONS" came from the Latin verb "felicitare" which means "making people happy". "Felicitations" is sometimes used in English but "Congratulations" is the word you'll hear mainly.
Yet, a new trend is developing: using less conventional and strict words to express your "Congratulations".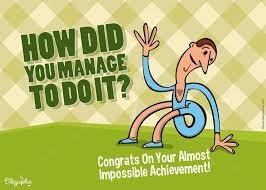 I) How can you express congratulations in more varied forms?
- Hip hip hooray! (this cheering is said three times and expresses your enthousiasm) ("Hips come in threes. So do cheers!")
- Three cheers (for + noun): expresses appreciation and a compliment, a praise; to be cheersed: in the UK= "Thanks!"
- GG (Good game) mainly used in sports: the opponent who has lost acknowledges the other one's victory!
- props= (slang) short for "Proper": expresses RESPECT and ESTEEM.
- Thumbs up: (used on Social Networks) is often by a laudatory comment.
- Heart/ hearts (on Twitter)= is a way to appreciate someone's success...
- Kudos! (looks familiar, but is mainly used in the corporate world.
- WOW! / Well done! / High Five!/ Good job!/ Great job! also show your admiration.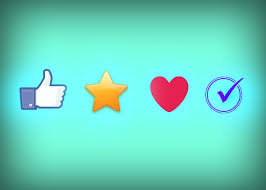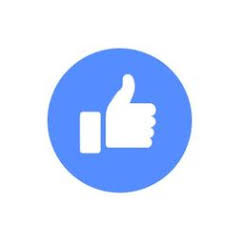 II) What to add in order to convey your CONGRATULATIONS ?
- I'll be the first competitor to congratulate you on...
- Please, accept my warmest congratulations...
- May I congratulate you?/ I must congratulate you...
- Great accomplishments!/ Great level of accomplishments!
- Your future is looking so bright...
- You have performed more than adequately...
- I'm very much impressed!
- Your persistence is paying off...
- I knew you'd be successful!
- It was great to.../ Good... / Fantastic!
- You're awesome!/ You're pretty great!
- Good things happen to good people!/ Great things come from great people!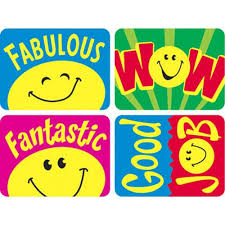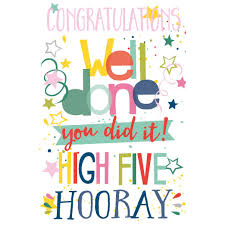 There you are... Quite a variety of expressions corresponding to the different registers... I hope you'll find the good ones. I'm sure you will...


Twitter Share
English exercise "Vocabulary: congratulating" created by here4u with The test builder. [More lessons & exercises from here4u]
Click here to see the current stats of this English test



Please log in to save your progress.
---
End of the free exercise to learn English: Vocabulary: congratulating
A free English exercise to learn English.
Other English exercises on the same topics : Speaking | Idioms | Politeness | All our lessons and exercises