Learn English > English lessons and exercises > English test #118844: Vocabulary: laugh and smile...


Vocabulary: laugh and smile...
It is a Sesame... It opens doors because it predisposes the people you're facing in your favour, showing them that you're concerned about everyone, and more particularly about them... It has an almost magical power. It's often difficult to "keep smiling", in some circumstances of life, but when you "are smiling", it's quite easy to pass on a smile, to "make someone smile", or to "put a smile back on someone's face". It's very contagious, not as an illness, but as a medicine!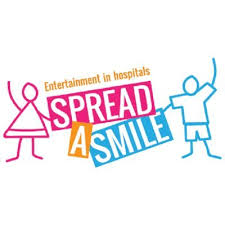 IT LOOKS AND SOUNDS SO EASY!!!
To smile
To simper
To beam= smile broadly

To grin

(showing your teeth)

To smirk

= stupid, self-satisfied smile

To sneer

= with scorn
Mixed with all the different emotions you're feeling, you can then go as far as turning a smile into a laughter!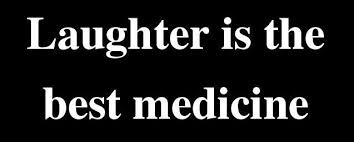 Laughter may also have different forms, depending on the feelings which are associated to it.
| | | |
| --- | --- | --- |
| | | |
| To chuckle | To giggle | To snigger (GB) (unkindly) |
| | | |
| To snicker (US) | To chortle | To titter |
| | | |
| To snort | To roar | To sneer |
More vocabulary !
| | |
| --- | --- |
| Hilarious/ sidesplitting | A fit of laughter |
| To burst out laughing | A burst of laughter |
| Doubled-up laughing | A tinkling laugh |
| To be in stiches = | = almost die of laughter |
| To laugh in somebody's face | Laughing soup/ laughing water |
| The giggles | To howl with laughter |
| Tongue in cheek humour (US) | A deadpan sense of humour |
| For a laugh/ for fun/ in fun | To laugh heartily |
| To give a forced laugh/ sour laugh/ | No kidding! |
| The laughing stock | To have a laugh |
EXPRESSIONS and idioms about WAYS OF LAUGHING
Laugh one's head off

Laugh in someone's face

To laugh up your sleeve (GB)

laugh in your sleeve (US)

= being secretely amused
- To laugh like a drain= To laugh coarsely or loudly, mocking others.
- a barrel of laughs- To be laughing on the other side of one's face/ mouth.= to show sudden disappointment after appearing cheerful.
- a horse laugh= a mocking and sarcastic laugh
- To laugh at the carpet= to vomit

- To have the last laugh= To prove successful, finally...
There you are...

There are so many expressions that you may think it will be difficult to choose among them, but as they are used frequently, I think the choice won't be too hard. Good luck ... You have THE FORCE.

Twitter Share
English exercise "Vocabulary: laugh and smile..." created by here4u with The test builder. [More lessons & exercises from here4u]
Click here to see the current stats of this English test



Please log in to save your progress.
---
End of the free exercise to learn English: Vocabulary: laugh and smile...
A free English exercise to learn English.
Other English exercises on the same topics : Making portraits, describing | Synonyms | All our lessons and exercises