Learn English > English lessons and exercises > English test #120457: Vocabulary: going shopping


Vocabulary: going shopping
Whether we do it in order to buy clothes, food, or for our leisure, out of obligation , pleasure or necessity, wherever we live we have to go shopping. We can fill a trolley, or just buy an item, very often or on rare occasions... For some people, it's a pleasure! For others, it's a real drudgery... The problem is that however we do the shopping, what we buy is vital for us to live...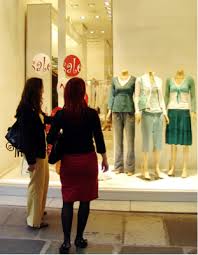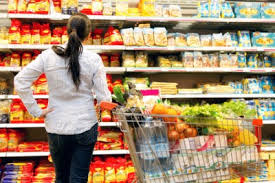 Window shopping To do the shopping Selection of the products...
| | |
| --- | --- |
| The shopping | To do the shopping(BE)/ to market (AE) |
| To go shopping | To shop at X |
| To make a shopping list | To shop for something/ to look for something |
| To shop around for something | To go window shopping |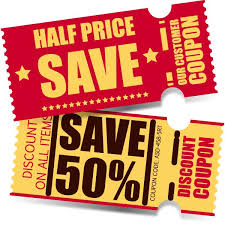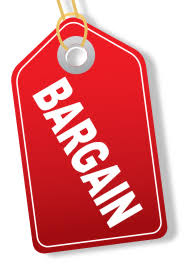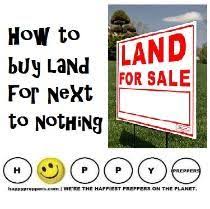 Save 50% "The" bargain... Next to nothing!= Hardly anything!
A bargain/ a good buy
To get a good bargain
It's good value for money
The sales

To buy stg for a song

To buy stg for next to nothing

To sell off

To sell at a good price

To be reduced (BE)/ on sale (AE)
A discount
To give a 25 % discount on stg
To knock £15 off the price
A reduction/ a discount
At a reduced price

To be on sale // to be for sale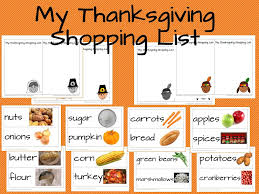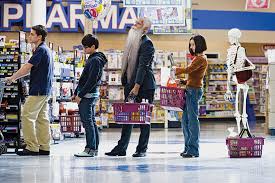 Standing in line at the checkout
Usual vocabulary...
| | |
| --- | --- |
| To display | A display |
| To be on display | A shop/ store window |
| To be in the window | A stall |
| A shelf=> shelves | The checkout |
| The cash register/ the till | The cashdesk |
| To haggle/ to bargain | To bargain with sby |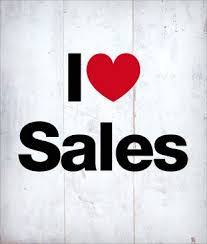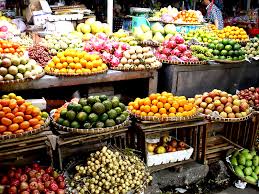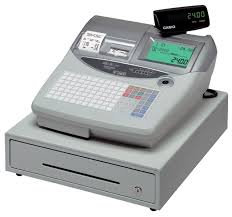 Sales A display A till
The STAFF and the instruments used...
A shopkeeper
A dealer

A shop walker (BE)

A floor walker (AE)

A shop assistant (BE)

A (sales) clerk

A salesman/ saleswoman
The customers/ the clientele
A shopping basket/ bag
A (carrrier) bag

A (shopping) trolley (BE)

A cart/ a caddy (AE)

A line checkout
Let's offer wonderfully wrapped presents...
| | |
| --- | --- |
| A parcel | Wrapping paper |
| String | A knot |
| A bow | To wrap stg (up) |
| "Is it a present?" | "I had it (gift) wrapped" |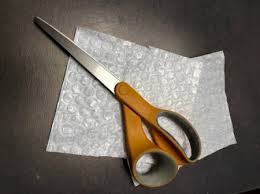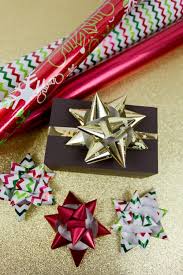 Of course, you can do your shopping by yourself in shops, or order through a "drive" or by phone or through the Internet for a home delivery.
Things are changing just now and new habits are got into.
Good luck for the test! I'm sure you'll succeed!


Twitter Share
English exercise "Vocabulary: going shopping" created by here4u with The test builder. [More lessons & exercises from here4u]
Click here to see the current stats of this English test



Please log in to save your progress.
---
End of the free exercise to learn English: Vocabulary: going shopping
A free English exercise to learn English.
Other English exercises on the same topics : Idioms | Buying in a shop | Find the word | All our lessons and exercises