Learn English > English lessons and exercises > English test #122722: Direct or indirect interrogative clauses


Direct or indirect interrogative clauses
When using the interrogative form, one of the main difficulties is to choose between "direct interrogatives" ("real questions" ) and indirect speech (or reported speech ) which will NOT use the interrogative construction [verb - subject ?]. The two patterns of the sentences are opposed... That's why it is fundamental to know how to recognise them in order to be able to use them properly.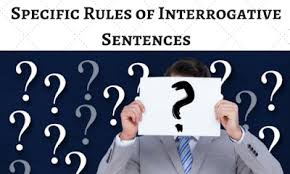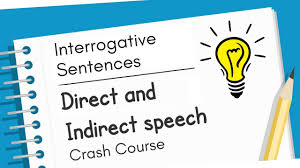 I) DIRECT INTERROGATIVE FORM
1) In order to build the interrogative form of a clause using:
- an auxiliary verb (be, have)
- a modal auxiliary (can/ could, may/ might, must, should, shall, will, would)
The verb must be placed before the subject. It's a simple 'verb-subject inversion' : BE/ HAVE + subject + complements ?
- Were you at the party yesterday or will you go tomorrow?
- Should he take his own laptop or will one be provided for the exam?
- Has he got a sportscar or a van?
2) For the other verbs in the present or in the preterite, the auxiliary do/did must be used:
DO/ DOES/ DID+ subject+ verb?
- Did she find the solution alone?
- Does your brother eat meat and fish?
- Where do you live with your parents?


When 'HAVE' is used as a normal verb, it will need 'DO/ DOES/ DID' as an auxiliary.
- Did he have his ID when he was arrested ? Of course he did!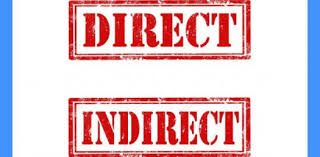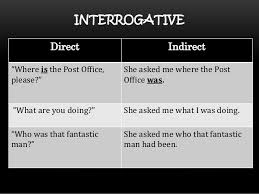 B) INDIRECT INTERROGATIVE FORM:
Used after a verb like 'to ask', 'to wonder' (to ask oneself), to want to know, when you ask yourself a question or when you report someone else's (indirect speech: say, tell, report, ask ), you MUST use the indirect interrogative form.
The clause following the introductory verb starts with an interrogative word (who, when, where, what, how, whether, ...)
THE INVERSION of VERB and SUBJECT MUSTN'T BE DONE; there mustn't be a question mark at the end of the sentence.
I wonder + interrogative term + subject + verb. => I wonder how old he is.
- He wants to know where the kids have gone...
- She doesn't know where she must get off the bus. Don't forget to tell her!
You MUST be very careful ... This is a very frequent mistake...


I'm sure you won't make that mistake, now... I give you THE FORCE.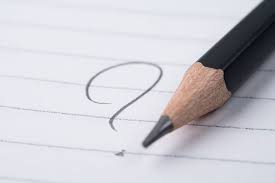 Twitter Share
English exercise "Direct or indirect interrogative clauses" created by here4u with The test builder. [More lessons & exercises from here4u]
Click here to see the current stats of this English test



Please log in to save your progress.
---
End of the free exercise to learn English: Direct or indirect interrogative clauses
A free English exercise to learn English.
Other English exercises on the same topics : Direct/Indirect speech | Questions | All our lessons and exercises