Learn English > English lessons and exercises > English test #123383: Must or have to


Must or have to
Many learners of English are indifferently using MUST and/ or HAVE TO, thinking that the two forms are perfectly equivalent. Yet, most of the time, they express subtle nuances that learners should know and use in order to communicate effectively.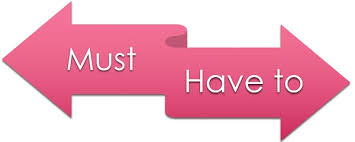 1) Difference between MUST and HAVE (GOT) TO:
* MUST: the obligation is mostly coming from the speaker or an interlocutor. The obligation is coming from "inside" and expresses a personal decision.
- I must really stop smoking, as I keep coughing and being out of breath.
* HAVE (GOT) TO:
The obligation is coming from other people or other regulations. This obligation is imposed on people and coming from the outside. The locutor may often be quite reluctant to do the action.
- The doctor told me that my lungs were in very bad condition. I really have to stop smoking, but it's so difficult.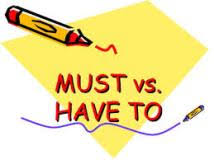 2) Be careful!

In the negative form, the meanings are quite different:
* MUST NOT: expresses an action which is forbidden.
- "No, Joe, you mustn't repeat what I've just told you: it's a secret."
* DO NOT HAVE TO: you're not obliged to do it. = absence of obligation
- "No, you don't have to tell her the truth now, but you may if you want to."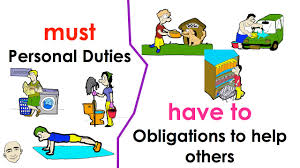 That's it! Quite easy, isn't it? I'm sure you'll pass the following test with flying colours! Go for it!


Twitter Share
English exercise "Must or have to" created by here4u with The test builder. [More lessons & exercises from here4u]
Click here to see the current stats of this English test



Please log in to save your progress.
---
End of the free exercise to learn English: Must or have to
A free English exercise to learn English.
Other English exercises on the same topics : Frequent mistakes | Modals | Synonyms | All our lessons and exercises