Learn English > English lessons and exercises > English test #126061: Vocabulary: envy, jealousy; revenge.


Vocabulary: envy, jealousy; revenge.
Among negative emotions and feelings, we all know about envy, covetousness and jealousy which lead to revenge and retaliations.
These are terrible forms of violence.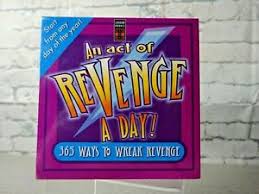 Revenge/ vengeance
An act of revenge
An act of vengeance
To avenge somebody/ something
To get one's revenge on somebody
To take revenge on somebody for something
In revenge for
To seek revenge for
Vindictive/ vengeful
To revenge oneself
To get one's own back
Green envy...
Envy/ envious/ enviously
To make somebody envious
To envy somebody for something
To arouse envy
To covet/ covetousness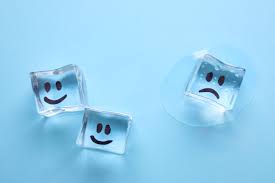 Jealousy...
Jealousy/ to be jealous of something/ somebody
Green with envy
A rival/ rivalry
Reprisal/ retaliation
To take reprisals against somebody
As a reprisal for
In retaliation for
To give somebody tit for tat
A family feud
- To give somebody a dose of their own medicine/ To pay somebody back/ to get even with.
- It's tit for tat!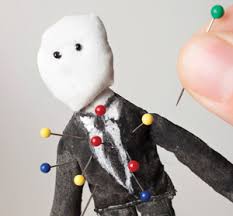 Retaliation: a voodoo doll...
For "revenge" as for everything, moderation should be respected! I give you THE FORCE and thank you for working with me!


Twitter Share
English exercise "Vocabulary: envy, jealousy; revenge." created by here4u with The test builder. [More lessons & exercises from here4u]
Click here to see the current stats of this English test



Please log in to save your progress.
---
End of the free exercise to learn English: Vocabulary: envy, jealousy; revenge.
A free English exercise to learn English.
Other English exercises on the same topics : Making portraits, describing | Introducing someone | All our lessons and exercises