Learn English > English lessons and exercises > English test #126074: Vocabulary: irritation and annoyance


Vocabulary: irritation and annoyance
Among negative emotions and feelings, we must also think of irritability, exasperation, and 'bad temper'. Even if we never want to face these reactions, it may be useful to "put a word on them" when we meet them.

To irritate/ irritating/ irritability
Tiresome/ irksome/ vexing
A vexation/ to vex

= to irritate;

annoy;

provoke.
A humiliation: a feeling of great embarrassment because of a painful loss of pride, self-respect, or dignity // to hurt sb/ to offend sb: to irritate, annoy, or anger; cause resentful displeasure in; to insult.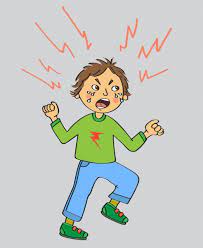 He's so irritating! He's visibly vexed!
To be a nuisance/ be a nuisance to sb
What a nuisance!: a person(or thing)causing annoyance or bother.
To pester sb/ to disturb sb
To exasperate sb/ to aggravate sb/ exasperating
To badger sb with
Indignant / indignation
To be trying: straining one's patience and goodwill; irritating.

To be ruffled : disturbed, irritated.
Dissatisfied/ dissatisfaction
Displeasure/ discontent(ment) / to be displeased with
Touchy/ touchiness: likely to take offence for some slight reason; irritable.

huffy/ to be in a huff; annoyed; offended.
... ruffled by adversity
- To be in a (bad) temper/ to be bad-tempered.
- To be in a foul temper.
- To have a quick temper/ to be quick-tempered.
- To fly into a temper: to fly into a rage.
- To have a hot temper/ to be hot-tempered: easily angered.
- To have a nasty temper/ a vile temper.
- He's exasperatingly slow!
- To get sb's goat/ to get on sb's nerves.
- To get hot under the collar: angry, upset.
- To lose patience with somebody (to lose, I lost, lost).
- To try sb's patience/ to try sb: to put to a severe test.
- To raise sb's hackles: to cause anger and resentment.
- To get into a huff: to get into a mood of held back anger; a fit of resentment.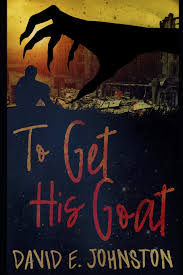 : to get on his nerves...
I hope you'll stay calm for the test...

, which shouldn't puzzle you too much!
Go for it and thanks for working with me!


Twitter Share
English exercise "Vocabulary: irritation and annoyance" created by here4u with The test builder. [More lessons & exercises from here4u]
Click here to see the current stats of this English test



Please log in to save your progress.
---
End of the free exercise to learn English: Vocabulary: irritation and annoyance
A free English exercise to learn English.
Other English exercises on the same topics : Making portraits, describing | Introducing someone | All our lessons and exercises