Learn English > English lessons and exercises > English test #126157: Vocabulary: fear and terror


Vocabulary: fear and terror
Among the most universal emotions, "fear" strikes everyone to varying degrees, and more or less often.
We have already studied simple and ordinary "fear" in test.
In this lesson, we're going a lot further and will study stronger emotions, going as far as "terror"!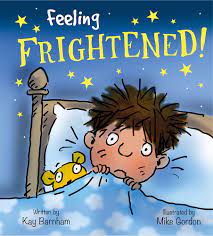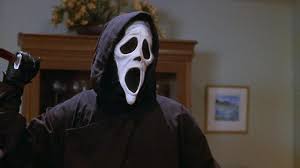 Both Tim and Teddy are frightened! So scary...
A fear
: a distressing emotion aroused by impending danger, evil, pain.
To fear sth/ sb
: to be afraid of, to dread
To fear for sb/ sth
: to be afraid for someone

To be frightened of/ to do something

To be scared of sth/ of doing

: afraid, scared, terrified
Fright
: sudden fear

To frighten somebody

To give somebody a fright

To scare somebody

: to feel someone with fear, to frighten
Frightening
: causing fear or anxiety
Scary
: spooky, causing alarm
- To be in fear of one's life/ to fear for one's life
- To be frightened into doing sth
- To have a fit of nerves (before an exam)
- To have stage fright: (in front of an audience)
- To be scared stiff/ scared to death/ to be scared out of his wits: to be very frightened
- To have the jitters/ to be jittery
- To scare the life out of sb/ to scare the living daylights out of sb
- To be appalled at sth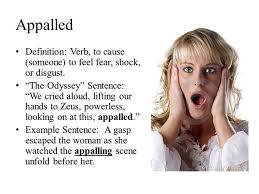 Alarmed
: frightened
Apprehension
: suspicion of future trouble
Fearful/ fearsome
: frightening
Alarming
: worrisome
Dread
: to fear greatly
Terror
: intense, deep fear.

Terrible/ dreadful/

Awful/ frightful

: causing dread or terror
To terrify somebody/ terrified
: to make greatly afraid

Terrifying

Awesome

Awe-inspiring

: causing terror
To terrorize somebody
: to feel with terror
To appal somebody
: to feel with horror or fear
Appalling/ dreadful
: dismaying greatly
- To strike terror in sb
- To have a horror of sth/ of doing sth
- To (get into a) panic
- To strike fear/ terror into somebody/ into somebody's heart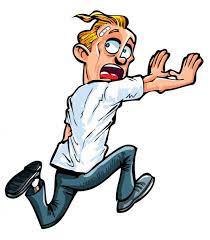 He's panic-stricken...
Blood-curling

Spine-chilling

: arousing terror, horrifying
Horror
: overwhelming fear
Horrible/ horrendous/ horrific
: terrible
To horrify/ to be horrified at sth
: to distress and shock greatly
Panic/ a panic
: an outbreak of fear
Panic-stricken
: overcome with panic
Panicky
: caused by panic
Petrified
: to be in a state of shock
I do hope you won't be too scared and shaken by this "terrible" vocabulary... I'm sure you won't!
The FORCE is with You, anyway!


Twitter Share
English exercise "Vocabulary: fear and terror" created by here4u with The test builder. [More lessons & exercises from here4u]
Click here to see the current stats of this English test



Please log in to save your progress.
---
End of the free exercise to learn English: Vocabulary: fear and terror
A free English exercise to learn English.
Other English exercises on the same topics : Frequent mistakes | Making portraits, describing | Idioms | All our lessons and exercises