Learn English > English lessons and exercises > English test #126725: Vocabulary: let's go skiing!


Vocabulary: let's go skiing!
It's cold... It's even snowing, kids are dreaming of making snowmen and snowballs...
Your legs and feet are itching...

Quick! Take your skis!

First, grab your gear... Prepare the clothes which will enable you to stay out even if it's snowing...
The secret: use warm, waterproof and isolating clothes... put on several layers of clothes in order to be comfortable
and be able to enjoy this great moment!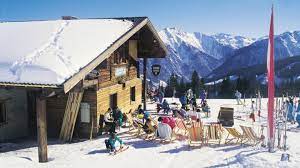 A ski resort
YOUR SKIING GEAR (equipment):
1) the equipment you should buy:
layers of clothing
base layers
middle layers *
outer layers
skiing gloves/ skiing mittens (to protect your hands)
a beanie and a helmet (to protect your head)
a neckwarmer/ a snood (to protect your neck)
ski goggles (to protect your eyes)
a ski jacket
waterproof/ water-resistant/ insulating
snow socks
snow pants
sunscreen
a sledge/ sleigh (GB)/ a sled (US)
* middle layers: a sweatshirt, a fleece, a flannel , a light jacket.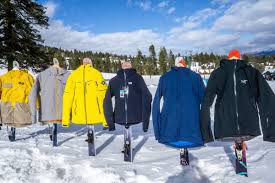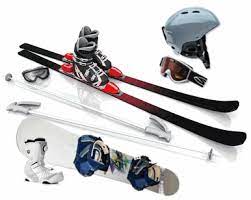 2) the equipment you should rent (if you're a beginner):
- skis (with security bindings and straps) and poles (with a plastic handle and a strap)
- a snowboard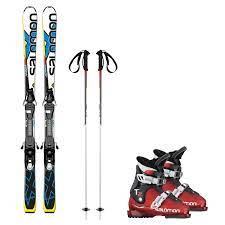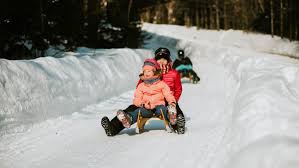 Skis, poles and boots... Sledging is fun!
GOING UP THE HILL...
Taking the ski lift
A drag lift/ a teleski
A lift line/ ski lift/ chair lift
Lift ticket (pass)
To leave tracks
A track/ a trail/ a run
The slope
A beginner trail/ run/ a "nursery run"/
Downhill skiing
To do cross-country skiing
To make a turn
To slalom
To ski a trail/ a run/ to ride a trail
A steep pitch
A cliff
A mogul (a ski slope bump)
To be steep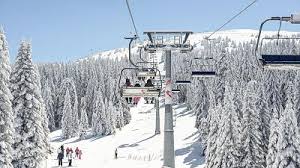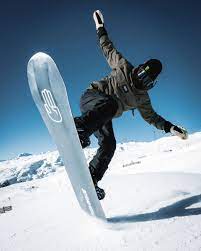 Ski lifts Snowboarding
The different trails/ runs:
And the different signs are classified from green circles (for beginners), blue squares,
black diamonds, double black diamonds (for advanced skiiers).[in North America]
[Green - blue - red and black in Europe]
(To ski down greens: green slopes=> blues=> reds=> blacks)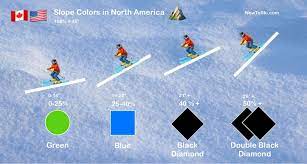 Knowing the different runs...
To maintain balance
To snowplough/ snowplow
A wedge
A herringbone
A pole plant
To warm up/ a warm up
Jumping jacks
A lunge
To ski off-trail/ off piste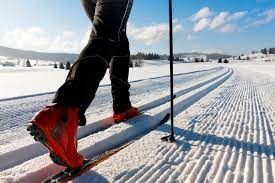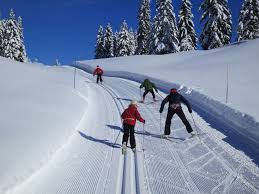 Of course this represents quite a few technical terms... and a little technique and style for your practice!
It's well worth it! Have fun!


Twitter Share
English exercise "Vocabulary: let's go skiing!" created by here4u with The test builder. [More lessons & exercises from here4u]
Click here to see the current stats of this English test



Please log in to save your progress.
---
End of the free exercise to learn English: Vocabulary: let's go skiing!
A free English exercise to learn English.
Other English exercises on the same topics : Find the word | Snow | All our lessons and exercises