Learn English > English lessons and exercises > English test #127519: Vocabulary: theft and fraud


Vocabulary: theft and fraud
After studying criminality test and violence test , let's end gently...

with "simple theft and fraud"! 🤣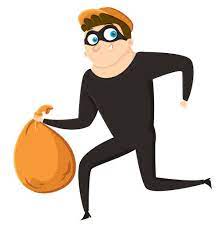 A thief
A theft/ a thief
A robbery/ a robber
To steal, stole, stolen
A hold up/ a raid/ to hold sb up
An armed robbery
A burglary/ a burglar
To burgle BE/ burglarize AE
An attempted burglary
A break-in
To aim a gun at
An armed robbery A burglary
- To steal something from somebody
- To rob somebody/ a bank
- To have one's wallet stolen
- There's been a bank robbery
- A robbery with breaking and entering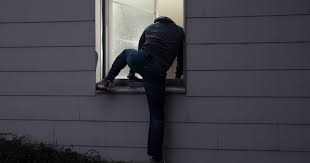 A break-in
A firearm
Hands up!
To blow a safe
Shoplifting/ a shoplifter: stealing goods from a shop during shopping hours
Bag snatching
Pilfering/ to pilfer
A receiver/ to receive stolen goods
A swindle// a swindler/ a crook/ a con man
To swindle sb out of sth
Crooked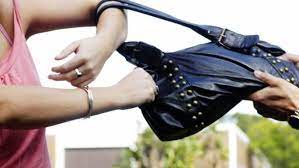 Bag snatching
A fraud/ fraudulent/ To defraud
To embezzle/ embezzlement
To launder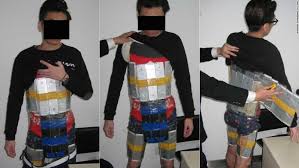 Trying to smuggle products...
Drug trafficking/ a trafficker
A drug pusher
A drug dealer
Smuggling/ to smuggle sth
A smuggler
To forge/ a forger
To alter/ to falsify
- To smuggle sth in/ out
- To forge sb's signature
- it's forged/ it's a forgery
- forged documents
A vandal/ vandalism/ to vandalize something
To loot/ to plunder
A looter/ a plunderer
Looting/ plundering
Arson
An arsonist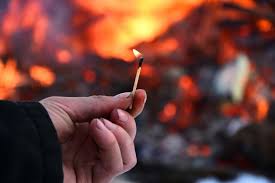 An arsonist...
Quite disturbing anyway!

I hope you won't be frightened by the test! Go for it!


Twitter Share
English exercise "Vocabulary: theft and fraud" created by here4u with The test builder. [More lessons & exercises from here4u]
Click here to see the current stats of this English test



Please log in to save your progress.
---
End of the free exercise to learn English: Vocabulary: theft and fraud
A free English exercise to learn English.
Other English exercises on the same topics : Frequent mistakes | Making portraits, describing | Find the word | All our lessons and exercises