Learn English > English lessons and exercises > English test #127611: WH- questions


WH- questions
An enormous chapter of elementary grammar which is very useful to beginners... (and others!)

WH- questions are often badly built, and yet they are fundamental!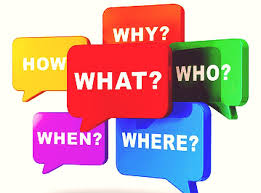 I) WHO and WHAT acting like a direct object complement:
Pattern: WH + auxiliary + subject + verb?
- Who have you invited?
- What did you buy?

Be careful! In the interrogative form, when dealing with phrasal verbs:
place the particle after the verb, like in the affirmative form.
- Who are you waiting for?
- Who did you play tennis with?
II) WHEN?/ WHAT TIME?/ SINCE WHEN?/ HOW?/ WHY?/ WHERE?/ WHAT...FOR?:
they are illustrating "circumstantial complements" and follow the pattern:
WH- + auxiliary + subject + verb?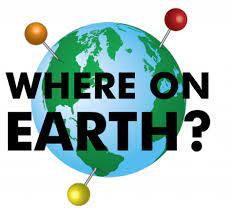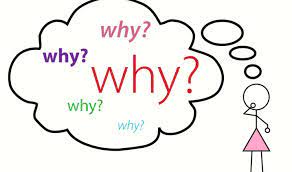 ➡️

Time: when...?

- When did he arrive?




➡️ Time of the day: What time?

- What time does your plane leave?




➡️ Starting point of an action: Since when... ?

- Since when has he been here?




➡️ Way of doing, manner: How?

- How did you come here: by car or by train?




➡️ Cause: Why?

- Why did you arrive so late?




➡️ Place: where?

- Where will you sleep?




➡️ Aim, purpose: What... for?

- What are you calling her for?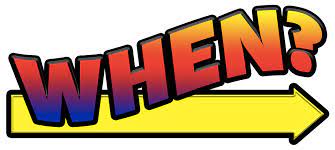 III) HOW + ADJECTIVE (or adverb): expressing a degree.
Pattern: HOW + adjective/ adverb+ auxiliary + subject + verb?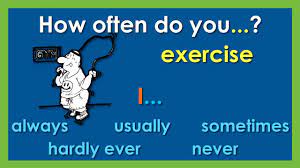 ➡️ Duration, length of time: How long?

- How long will you stay here?




➡️ Duration: How long ago...?

- How long ago was it sold?




➡️ Distance: How far...?

- How far do you drive to work everyday?




➡️ Frequency: How often?

- How often does he wash his hair?


➡️ Age: How old?

- How old was he when he arrived in England?




➡️ Dimension, size: How big...?

- How big is your house?



IV) HOW MUCH/ HOW MANY: express quantity.

➡️ HOW MUCH (+ uncountable)

- How much chocolate did you eat this morning?




➡️ HOW MANY + countable in the plural

- How many books did he bring?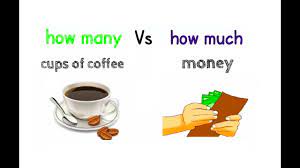 V) WHOSE: genitive expresses a possession. (NO article in front of the possession!)
Pattern: WHOSE + NOUN+ auxiliary + SUBJECT + VERB?
- Whose bike did you borrow?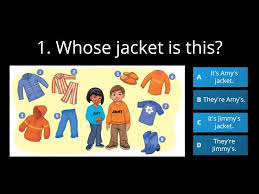 VI) WHICH and WHAT: choosing...

➡️ among a great number of elements: WHAT?➡️ amond a reduced number of elements: WHICH?



Quite easy, isn't it? Go for the test, now! Good luck!


Twitter Share
English exercise "WH- questions" created by here4u with The test builder. [More lessons & exercises from here4u]
Click here to see the current stats of this English test



Please log in to save your progress.
---
End of the free exercise to learn English: WH- questions
A free English exercise to learn English.
Other English exercises on the same topics : Adverbs | Pronouns | Questions | All our lessons and exercises