Learn English > English lessons and exercises > English test #13859: Sarah, an indigenous Australian.


Sarah, an indigenous Australian.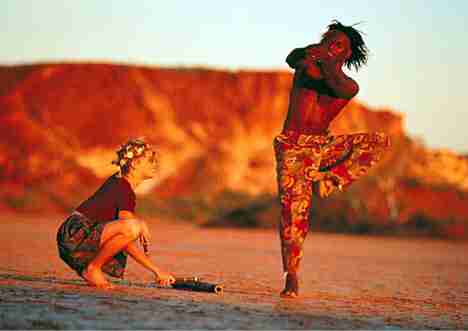 Sarah an indigenous Australian.
(a can do Team interview. March 2000)
I grew up in an aboriginal community called Pomporal; which is in the Golf of Carpentaria. It was very isolated - Much more isolated than living in a town. We had running water but there wasn't a proper sewage system. Housing and overcrowding were the worst problems. But nutrition was not much better. We had one shop - was called a 'store' - but we didn't have fresh veggies and that sort of thing. We had more fish than meat because Pomporal is right on the ocean.
My father is a white Australian from Tasmania. He sent me away to a boarding school which he thought was the best in the southern part of Australia. I was luckier than my friends because, unfortunately in the aboriginal community, a lot of kids are illiterate.
The boarding school was mixed, with lots of different kids - most of them from even more isolated regions than mine. - A lot of farming children and international kids. It was an adjustment. I used to be really embarrassed to tell people where I was from because it wasn't considered as civilized as most other places.
Then I left school and took charge of my own life and travelled. I went and lived in Sydney and lived in Perth and Northern territory and then I packed up and backpacked around the world. That made me realize I was lucky: I belong to two worlds - I am a bit of a Bush girl ... but I also love to have caviar and champagne.

I've got a long-term goal: My greatest desire is to study medicine and be a doctor. As I just told you, the basic living conditions are terrible in indigenous communities - no better than in most Third-World countries. I want to help change that. I'd love to be a flying doctor. As a kid, we used to watch when there was an emergency in the community - you know a pregnancy or an accident or whatever. The planes would land on the grass airstrips and they would take the person away in no time. I'm most interested in Third-World medicine. One of my biggest and most consuming passions is bush medicines. You know, with my western knowledge, I'd really like to bring back the natural remedies that our indigenous people have used for so many years. Some of them are just as good as our modern chemical medicines.
This is what I'd love to do! I know I will do it.


Twitter Share
English exercise "Sarah, an indigenous Australian." created by bridg with The test builder. [More lessons & exercises from bridg]
Click here to see the current stats of this English test



Please log in to save your progress.
---
End of the free exercise to learn English: Sarah, an indigenous Australian.
A free English exercise to learn English.
Other English exercises on the same topics : Geography, history, politics, literature... | Journeys | All our lessons and exercises