Learn English > English lessons and exercises > English test #17638: Conversation/ have something made


Conversation/ have something made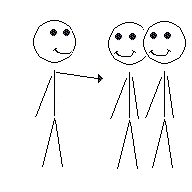 Suggesting a course of action ( including the speaker)

-Let's (go for a walk / drive to London ...)

-Shall we go (shopping / for a swim ...)?

-We could (go to the park / watch TV ...)?

-What about / how about (having a drink ...)?

-We might (stay here ...)?

-Why don't we / Why not (lie on the sand ...)?

-I suggest (that) ( we take my car ...)
Requesting others to do something

-Would / could you (please) (shut the door / open the window /..)

-Would you be kind enough to (pass me the sugar ...)?

-Would you be so kind as to (bring me some milk ...)?

-Would you mind (taking me to the bank ...)?

-Can I have (a lump of sugar ...)?

-Can I have (my hair cut ...)?

Inviting others to do something

-Would you like (to cook this cake...)?

-What about / how about (washing up ...)?

-It would be (very) kind of you to (bring back this book ..)

-Would you mind (making some tea ..)

Giving order or instructions

-Stand up / sit down / hurry up / ...

-Don't talk / do not turn left / ...

-Do as you're told.

-You sit on that chair.

-Go away!

-Ready? Steady? Go!

This way please.

-You are to (sit down / listen to them ...)

-I want you to (do your homework / stop making that noise /...)

-You must / mustn't (talk / ...)

-Make sure you have (locked the door /...)

-All you have to do is to (open this door / ...)

-Never (use a sharp object / ...)

-Turn (right at the junction).

Advising others to do something

-You should (stay here / ...)

-You ought to ( find a new friend / ...)

-Why don't you (take a day off / ...)

-If I were you / if you asked me (I wouldn't do it / ...)

-You had better (see your teacher / ...)

-What I propose is (taking your car / ...)

-You couldn't do / find anything better.

-Don't you think you should (take a little rest /...)

-You might (wait for Lucile / send her a gift / ...)

Warning others

-Mind (out)!

-Mind (your head / the step /...)

-Look out! / Watch out! (danger immédiat)

-I warn you / I'm warning you / let me warn you (it's hot /...)

-Careful / be careful of ( the lift / ...)

-Keep on the lookout!

-Don't (touch it / ...)

-Beware of ( this dog)!

-Watch your step!

-Look where you're going!

-Be on your guard!
Be careful: don't forget the question marks in the exercise.





Twitter Share
English exercise "Conversation/ have something made" created by bridg with The test builder. [More lessons & exercises from bridg]
Click here to see the current stats of this English test



Please log in to save your progress.
---
End of the free exercise to learn English: Conversation/ have something made
A free English exercise to learn English.
Other English exercises on the same topic : Speaking | All our lessons and exercises