Learn English > English lessons and exercises > English test #25518: Small/little


Small/little
"small" and "little"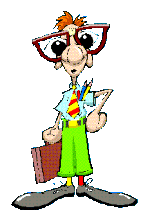 They almost have the same meaning, but there is a difference.
I) Main difference between small and little:
=> "small" is used for a simple fact.
=> "little" is used to express an opinion. It is often used with another adjective.adjectif.
small
Simple fact

little
Opinion

She's small for her age.

He's a nice little boy.

She's a small woman.

He's a horrible little man.

He lives in a small house.

What a lovely little house!


II) How to use them:

little:
=> "little" is always used before a noun:
My cousin's got a little garden.
=> Little can be used for a distance or a period of time:
What about a little walk?
You'll have to wait a little while.

small:
=> "small" can be used after "be". It is often used in the comparative or superlative forms:
His brother is rather small.
He's the smallest in the class.
=> "small" can also be used with an adverb:
This flat is too small for us.
---

III) Exercise :
Choose between SMALL and LITTLE.


Twitter Share
English exercise "Small/little" created by felin with The test builder. [More lessons & exercises from felin]
Click here to see the current stats of this English test



Please log in to save your progress.
---
End of the free exercise to learn English: Small/little
A free English exercise to learn English.
Other English exercises on the same topic : Frequent mistakes | All our lessons and exercises