Learn English > English lessons and exercises > English test #27710: Tall, high, great


Tall, high, great
TALL HIGH GREAT
TALL opposite: SHORT
> Tall : Having greater than ordinary height (people, buildings...)

a tall man a man of average size a short man the tallest tower in France a tall bookcase
Question and answer: How tall are you ? I am five feet, six inches tall
=============================================
HIGH -----> opposite LOW
Having a relatively great elevation; extending far upward

The airship flies high among the clouds . The plane flies low over the house.

high jump The sun is high in the sky
high speed
high temperaturehigh wind the music is too loud
Like many actors I had high hopes when I first started.
high opinion high interest high principles It's high time we 'left' (preterite)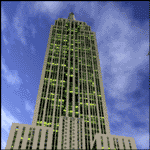 The tall building rises high in the sky . The child is not tall enough to reach the highest shelf .
=============================================
GREAT : Of outstanding significance or importance; Remarkable or outstanding in magnitude, degree, or extent
Pablo Casals
She looks great in that dress. He lived to a great age (96). a great crowd a great castle
a great success; a great deal; great pleasure; a great composer

Twitter Share
English exercise "Tall, high, great" created by lili73 with The test builder
Click here to see the current stats of this English test [Save] [Load] [?]







---
End of the free exercise to learn English: Tall, high, great
A free English exercise to learn English.
Other English exercises on the same topic : Frequent mistakes | All our lessons and exercises