Learn English > English lessons and exercises > English test #33391: Saint Valentine's Day


Saint Valentine's Day
SAINT VALENTINE'S DAY
Who was Saint Valentine ?
According to a legend St. Valentine was a priest near Rome i
in about the year 270 AD
When Claudius II became the emperor he believed that soldiers
would be unable to concentrate on fighting if they were married.
So he banned marriage.
Valentine defied the emperor and secretly performed marriage ceremonies.
He was put to death on February 14th.


---
CUPID
Cupid was the son of Venus the goddess of love and beauty.
Psyche was a mortal princess, she was so beautiful that Venus was jealous and ordered Cupid
to punish the mortal. But instead, Cupid fell deeply in love with her. After a lot of events Psyche died.
Cupid woke her up and the couple wed in a ceremony attended by the Gods.
---
Valentine's symbols
Cupid, that boy armed with bow and arrows , has become the most popular of love symbols.
Other symbols
hearts red roses cards
you can send a love letter offer a gift
Or write a poem She bathed with roses red,
And violets blue,
And all the sweetest flowers
That in the forest grew (from 'The Fairy Queen')
Sir Edmund Spenser
---


Valentine's day around the world
Valentine's day is celebrated by lovers everywhere.
---In China there is a story similar to the legend of Cupid and Psyche. The immortal Zhinu falls in love with
a young farmer Niulang. They are sent on two different stars (Vega and Altair) separated by the Milky Way.
They are allowed to meet once a year
on the Chinese Valentine's day.
---In the U.S.A. this day is not just for lovers. Children make special cards for their classmates,
family and friends. They give candy or small gifts to each other.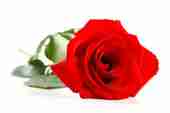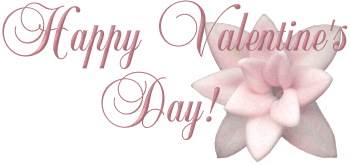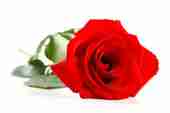 Twitter Share
English exercise "Saint Valentine's Day" created by lili73 with The test builder. [More lessons & exercises from lili73]
Click here to see the current stats of this English test



Please log in to save your progress.
---
End of the free exercise to learn English: Saint Valentine's Day
A free English exercise to learn English.
Other English exercises on the same topic : Celebrations: Thanksgiving, new year... | All our lessons and exercises