Log in!


Click here to log in
New account
4 million accounts created!
JOIN our free club and learn English now!


GREAT!
Get a free English lesson every week! 2 MILLION subscribers!
Click here!
Partners:
- Our other sites
Learn English > English lessons and exercises > English test #33538: Sports


Sports
DO GO PLAY
DO is used for martial sports, sports you can do in group, gymnastics, athletics, aerobics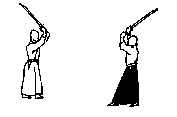 to do judo karate aikido yoga kung fu
GO is used for sports and activities ending in ing ( go + ...ing )


to go cycling windsurfing swimming jogging running skiing climbing bowling hiking
PLAY they go jogging / they play golf play is used with regular nouns, it is used with competitive sports
( you play to win )

to play soccer baseball tennis basketball volleyball rugby cricket

Twitter Share
English exercise "Sports" created by lili73 with The test builder
Click here to see the current stats of this English test



Please log in to save your progress.
---
End of the free exercise to learn English: Sports
A free English exercise to learn English.
Other English exercises on the same topic : | All our lessons and exercises