Learn English > English lessons and exercises > English test #3633: Ulysse and phrasal verbs


Ulysse and phrasal verbs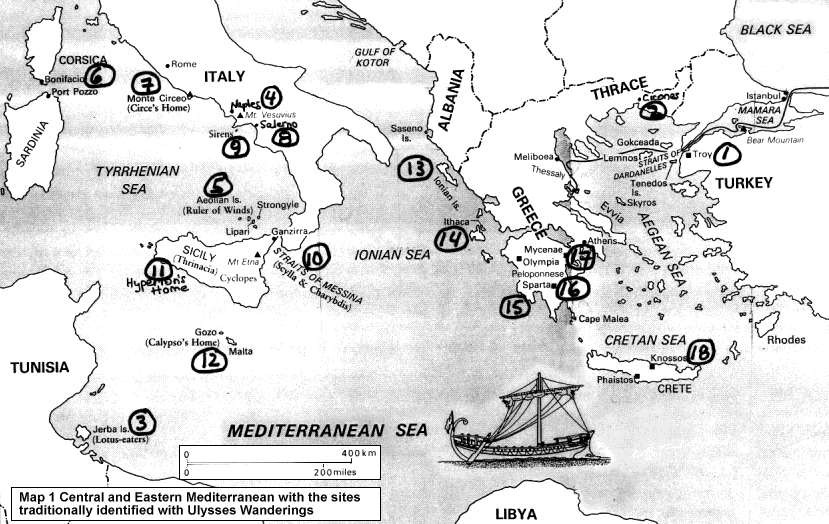 Odysseus's route
In Homer's story, Odysseus was a Greek leader who fought a terrible war (1) the Trojans in Troy. The Greeks finally won, and after the last battle Odysseus wanted to return home to the island of Ithaca. (2) it was only about 500 km, the journey took him a very long time.
(3) a strong wind blew him around Crete to a big island where the one-eyed giants called the Cyclops lived. They kept him prisoner, but after many adventures he escaped. (4) of terrible storms, he sailed north again, away from Ithaca, up to the island of the goddess Circe.
Circe was kind, and sent him (5) to Hades, the land of the Dead, to get help for his journey home. (6) there he went (7) to Circe's island. When he left the island he went (8) the coast past the beautiful but deadly Sirens and (9) the dangerous waters between Cyclops island and the mainland, where two terrible monsters lived. With great difficulty, he sailed past them, and finally he sailed across the sea (10) Ithaca.
His journey took him ten years - an average of 50 km a year. But all that time, his wife Penelope was still waiting for him !



Fill in with these words: