Learn English > English lessons and exercises > English test #40456: Learn English with Mira: first new friend


Learn English with Mira: first new friend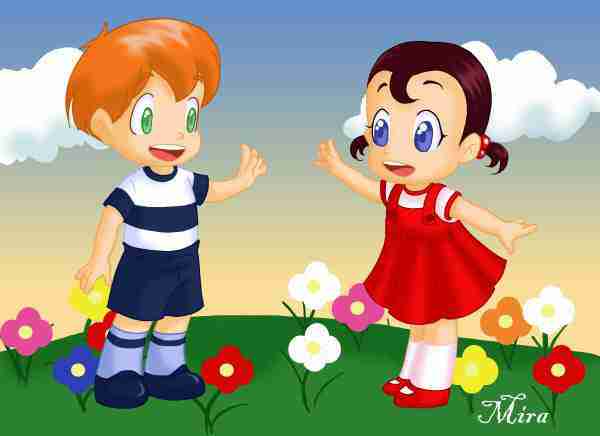 Mira: Hello!
Anks: Hi !
Mira: How are you?
Anks: Fine thanks, What about you?
Mira: Very well! My name is Mira. What is your name?
Anks: my name is Anks Walker.
Mira: Anks Walker.., Anks... Oh, sorry, your name is too long, I cannot keep it in my mind!!
Anks: No problem Mira, just call me Anks.
Mira: Ok! thanks, Anks . How old are you?
Anks: I am nine years old.
Mira: Me too, I am nine years old.
Anks: You are a member on Anglaisfacile.com, aren't you?
Mira: Of course I am! I want to learn English, and make friends, you are my first friend.
Anks: Thanks Mira. We will learn English together. Nice to meet you.
Mira: Ok, we will do. Glad to meet you Anks.
Anks: I have to leave. Next time, we will take our first lesson, bye.
Mira: I hope so, good bye Anks.
Anks becomes the first new friend of Mira on Anglaisfacile.com

Twitter Share
English exercise "Learn English with Mira: first new friend" created by anonyme with The test builder.
Click here to see the current stats of this English test



Please log in to save your progress.
---
End of the free exercise to learn English: Learn English with Mira: first new friend
A free English exercise to learn English.
Other English exercises on the same topic : Introducing someone | All our lessons and exercises