Learn English > English lessons and exercises > English test #40652: Learn English: to be in present simple


Learn English: to be in present simple
Mira: Hello friends, today we will take our first lesson!
We will learn how to use the auxiliary to be in the present simple!
And some new words too. I'm just waiting for Anks to begin ....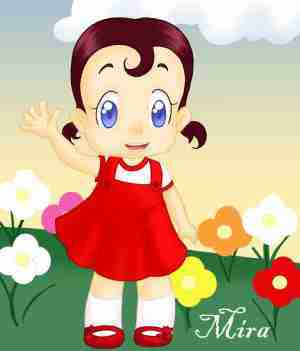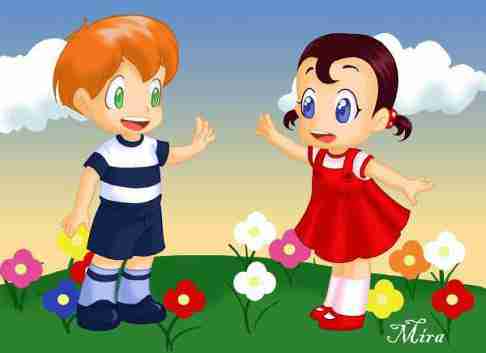 Anks: Hi Mira!
Mira: Hi Anks! How are you?
Anks: Fine thanks, what about you?
Mira: I am fine, and so excited to take our first lesson!!
Anks: Ok, so let's go.
Mira: yes!!
Anks: Which lesson will we take?
Mira: The present simple of the auxiliary 'to Be',
we need the verb to be to talk about ourselves and things.
Anks: Yes, we use single pronouns:
I, You, He, She and it for single,
and plural pronouns: We, You and They for plural.
For example: we can say Yes, we can also say: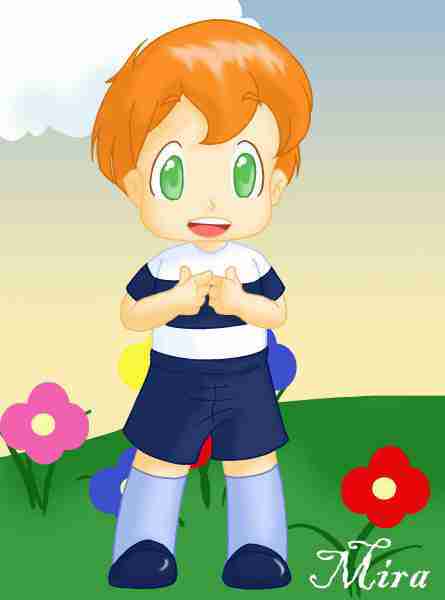 I am a girl, I am happy, I am busy I'm a boy I'm sorry I'm brave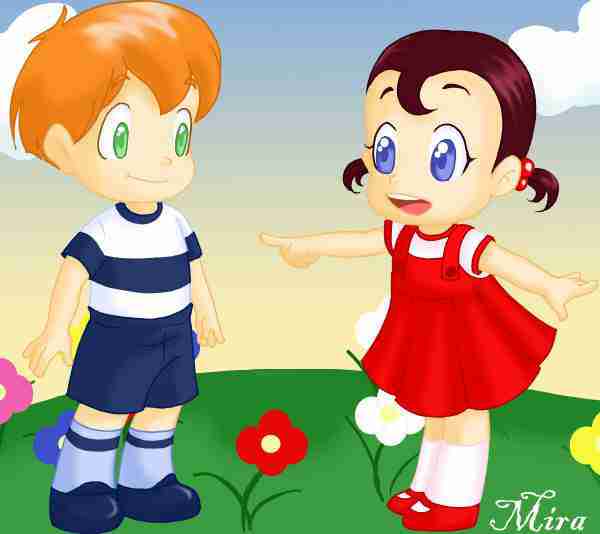 You are clever
You are handsome You are lazy You are crazy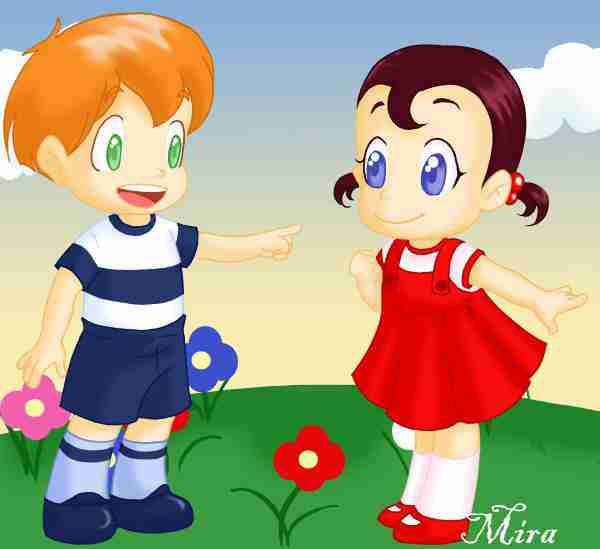 Or: You're sad You're beautiful You're pretty You're ugly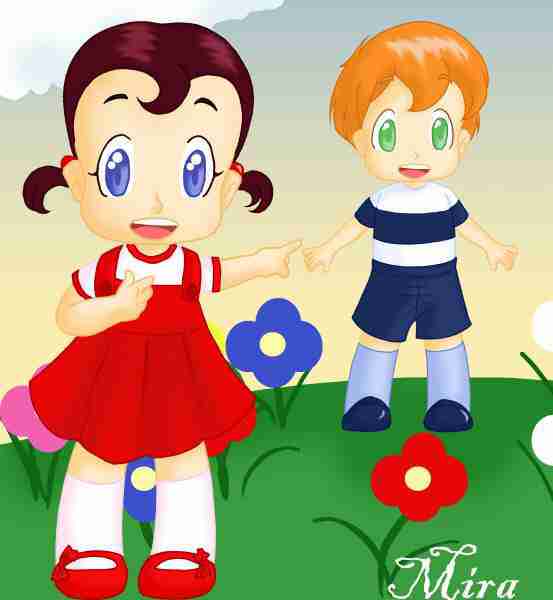 He is nice He is good He's funny He's sick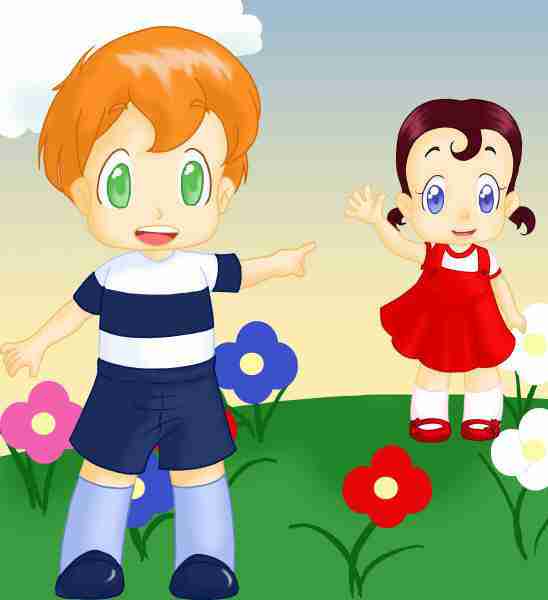 She is small She is angry She's hungry She's lucky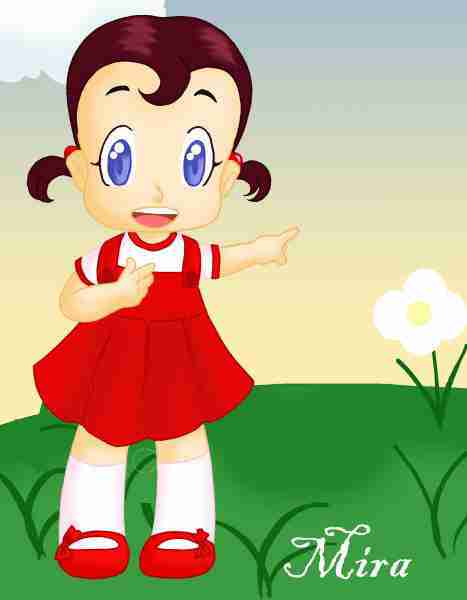 It is a flower. Or It's a flower
We also use 'It' for an object or a thing or an animal.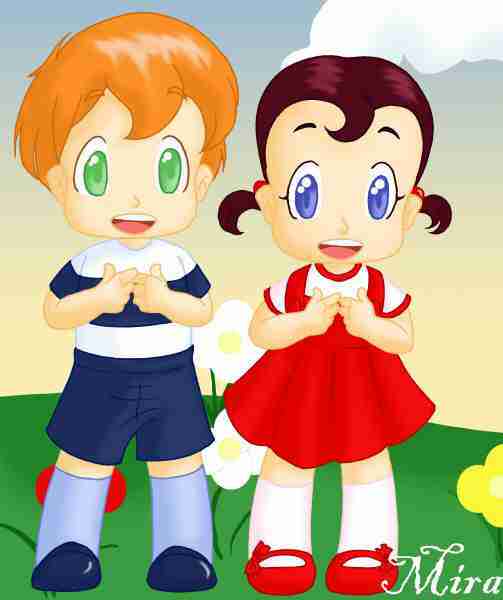 We are together We are sweet We're cute We're helpful.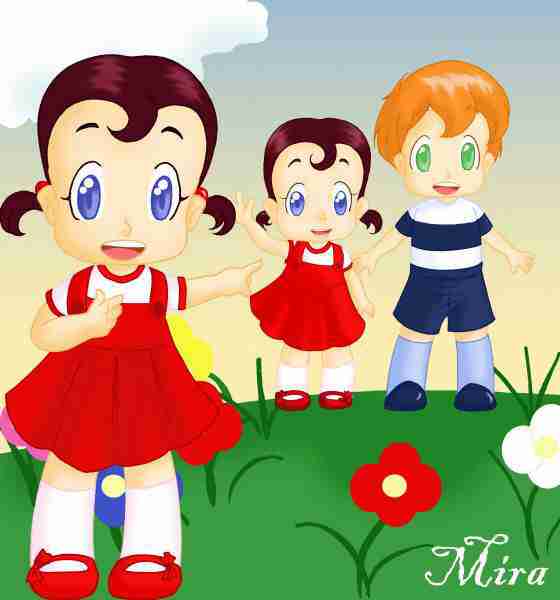 They are friends Or They're children
We use 'They' for objects or things or animals also
Anks: I think that's all. We finished our first lesson.
Mira: Yes we did, but our friends have to take notes,
and this is a new words list, keep these words in mind,
we will use them soon, and I will ask you about them.
Anks: They will do, me too I will do.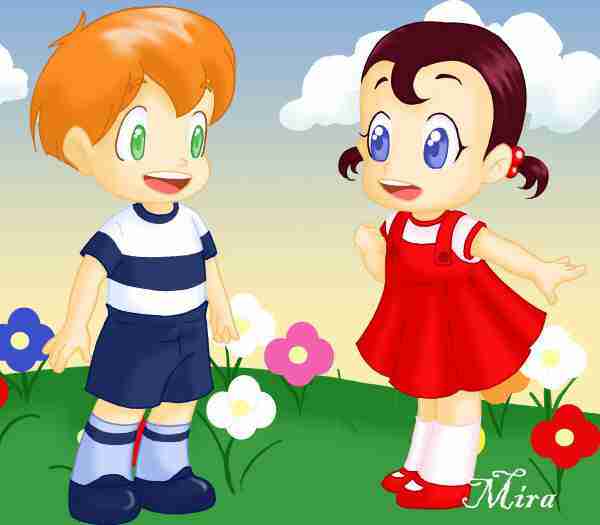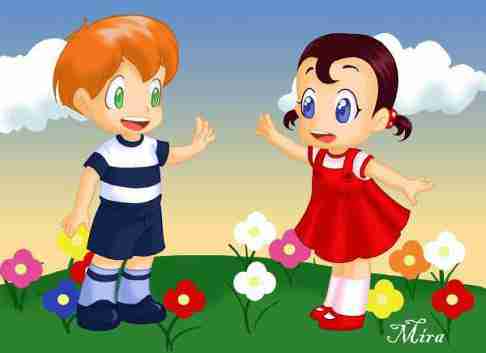 Mira: Good, now I leave, I have to revise my lesson.
Anks: Me too! Good bye Mira.
Mira: Good bye Anks.
Mira & Anks: Good bye friends, see you next time to have
another lesson, enjoy learning English with us!
Vocabulary:
English words
French words

Girl

Busy

Clever

Crazy

Pretty

Good

Small

Lucky

Sweet

Fille

Occupé(e)

Intelligent(e)

Fou (folle)

Elégante

Bien/bon

Petit(e)

Chanceux(se)

Mignon(ne)/Bonbon
English words
French words

Boy

Sorry

Handsome

Sad

Ugly

Funny

Angry

Flower

Cute

Garçon

Pardon

Beau

Triste

Vilain(e)/Laid(e)

Plaisant/drôle

Fâché(e)

Fleur

Mignon
English words
French words

Happy

Brave

Lazy

Beautiful

Nice

Sick

Hungry

Together

Helpful

Heureux (se)

Brave, Courageux(se)

Fainéant(e)

Belle

Beau/joli/aimable

Malade

Affamé(e)

Ensemble

Serviable
I wish you good luck for the exercise!!!


Twitter Share
English exercise "Learn English: to be in present simple" created by anonyme with The test builder.
Click here to see the current stats of this English test



Please log in to save your progress.
---
End of the free exercise to learn English: Learn English: to be in present simple
A free English exercise to learn English.
Other English exercises on the same topic : BE, HAVE, DO, DID, WAS... | All our lessons and exercises