Learn English > English lessons and exercises > English test #41225: Tales and cartoons


Tales and cartoons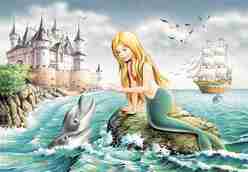 ->The Little Mermaid / La petite sirène
by the Danish poet and author Hans Christian Andersen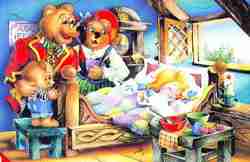 The Three Bears
or
->Goldilocks and the Three Bears / Boucle d'or et les trois ours
It first became widely known in 1837 when the poet Robert Southey composed it as a prose story,collected in his book The Doctor,although it was possibly based on an even older story.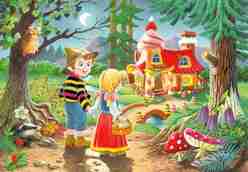 ->Hansel and Gretel / Hansel et Gretel
is a fairy tale of Germanic origin,adapted by the Brothers Grimm and earlier by Giambattista Basile.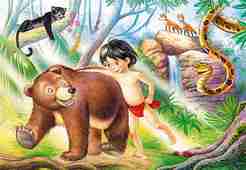 ->The Jungle Book / Le Livre de la jungle
written by Rudyard Kipling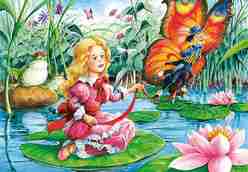 ->Thumbelina / Poucelina ou Poucette au Québec
by Hans Christian Andersen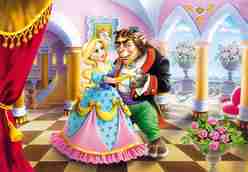 ->Beauty and the Beast/La Belle et la Bête
The best-known written version was an abridgement of Mme Villeneuve's work published in 1756 by Mme Jeanne-Marie Leprince de Beaumont.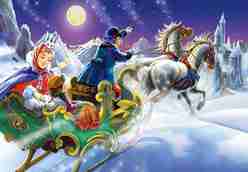 ->The Snow Queen / La reine des neiges
by Hans Christian Andersen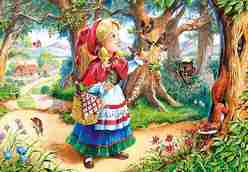 ->Little Red Riding Hood / Le Petit Chaperon rouge
a famous fairytale
Little Red Riding Hood is a tale belonging to the oral tradition,retranscribed by Charles Perrault in France and by the Brothers Grimm in Germany.
It was published for the first time in 1697 in 'Les Contes de ma mère l'Oye'.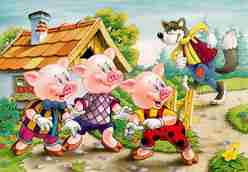 ->Three Little Pigs / Les Trois Petits Cochons
Published versions of the story date back to the late 18th century,but the story is thought to be much older.
This tale was made famous all over the world by the adaptation of the Disney studios in 1933.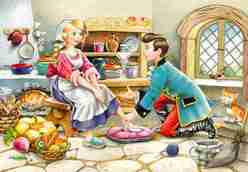 ->Cinderella / Cendrillon
it's a popular fairy tale
thousands of variants are known throughout the world
the most popular version of Cinderella was written by Charles Perrault in 1697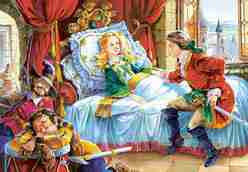 ->Sleeping Beauty / La Belle au bois dormant
a fairy tale first published in 1697 by Charles Perrault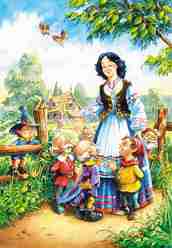 ->Snow White and the Seven Dwarfs / Blanche Neige et les Sept Nains
a fairy tale by the Brothers Grimm
->lire ce qui est indiqué et inscrire le nom du dessin animé dont il est question

Twitter Share
English exercise "Tales and cartoons" created by anonyme with The test builder.
Click here to see the current stats of this English test



Please log in to save your progress.
---
End of the free exercise to learn English: Tales and cartoons
A free English exercise to learn English.
Other English exercises on the same topic : Tales | All our lessons and exercises