Learn English > English lessons and exercises > English test #48898: Pronouns: one/ones


Pronouns: one/ones
One and Ones
One: Nous pouvons utiliser 'One' au lieu de répéter un mot au singulier, quand le sens est bien clair.
- Is this your car uncle Jim?...No, mine is the blue one.(=>car)
Nous avons utilisé 'One' au lieu de répéter le mot 'Car'.
- Can I get you a drink?

..It's Okay, I've already got one.(=> drink.)
Ones::Peut être utilisé au lieu de répéter un mot au pluriel.
- I think his best songs are his early ones. (=> songs)

- Most of sea's animals are small, but the biggest ones live in the ocean.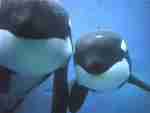 (animals=>ones)
---
Compléter les phrases suivantes avec 'One' ou bien 'Ones'?


Twitter Share
English exercise "Pronouns: one/ones" created by matrixhamdi with The test builder. [More lessons & exercises from matrixhamdi]
Click here to see the current stats of this English test



Please log in to save your progress.
---
End of the free exercise to learn English: Pronouns: one/ones
A free English exercise to learn English.
Other English exercises on the same topic : Pronouns | All our lessons and exercises